If you're considering adopting a pet in Fairfax, VA, there are several reputable shelters and organizations to explore:
Fairfax County Animal Shelter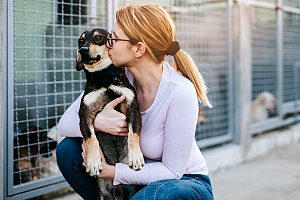 This municipal shelter, the only open-access facility in the county, is dedicated to rehoming lost and abandoned animals. Fairfax County boasts a remarkable placement rate, with over 90% of animals finding new homes in 2013. You can view available pets for adoption online, making the selection process convenient.
Humane Society of Fairfax County
The Humane Society offers a variety of pets available for adoption, and you can find detailed information about their adoption process and associated fees on their website.
SPCA of Northern Virginia
Located at Weber's Pet Supermarket, SPCA of Northern Virginia allows you to browse available cats and dogs online and submit a dog adoption application in person.
Are You Ready to Adopt?
Before bringing a new pet into your life, it's essential to ask yourself some important questions:
Why do you want a pet?
List your reasons for adopting, and consider the long-term commitment required to care for a pet, which can extend up to 20 years.
Do you have the time for a pet?
Ensure you can provide daily care, including food, water, exercise, companionship, and love.
Can you afford to have pets?
Calculate the costs associated with pet ownership, including food, medical care, grooming, and more.
Are you prepared for the challenges?
Understand that pet ownership involves house training, potential damage to furniture, flea control, and unexpected medical emergencies.
Can you have a pet where you live?
Be aware of any pet restrictions, fees, or regulations in your residential community.
Is it the right time?
Consider your life circumstances, such as work, travel, or frequent relocations, and wait for a suitable time to adopt.
Will you be a responsible pet owner?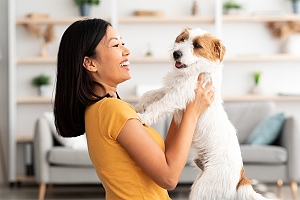 Commit to obeying licensing and leash laws, providing routine vet care, maintaining a healthy diet, and ensuring your pet gets ample exercise.
Who will care for your pet when you're away?
Always have a backup plan for pet care during vacations or trips.
Are you ready for a lifelong commitment?
Pet adoption is a long-term commitment, and you should be prepared to care for your pet until the end of their life.
Reach Out To Fairfax, VA's Top Pet Sitters
Adopting a pet is a life-changing decision filled with joy, responsibility, and commitment. By choosing adoption, you not only enrich your own life but also provide a loving home to an animal in need. Take the time to assess your readiness, explore adoption options in Fairfax, VA, and make a thoughtful, informed choice to welcome a new furry family member into your home.
If you're going away be sure your adopted furry companion has the best care. Contact Paw Pals today and ensure your pet receives the attention they deserve. We're here to make your pet's life happier and more comfortable.