To ensure that your puppy grows up to be a well-mannered, sociable, and obedient dog, training them is an essential step. However, it can feel quite difficult to train a new puppy at times, particularly if this is your very first. It's important to be aware of effective puppy training techniques to utilize, the mindset you should have as a dog owner, and the essential advice for raising a happy, healthy, and housebroken dog can help you get the most out of your pup.
Here are some ideas on how to train your new puppy and the dangers to avoid.
Begin Training Early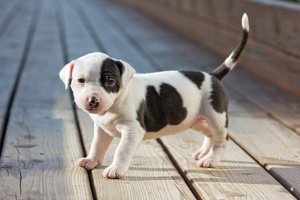 It is important to start training your puppy as soon as it is eight weeks old. Your puppy will be prepared to comprehend and pick up simple commands like "sit," "down," and "stay" at this age. As they mature, provide more challenging training and enroll them in puppy classes.
Avoid Training Techniques Centered on Punishment
Dog owners frequently make blunders like trying to coerce their puppies into performing actions they don't want to do or punishing them when they don't display desired behaviors. Using reward-based training techniques to train all canines is a key training premise. According to research, reward-based strategies are more productive and less prone to lead to problematic behaviors.
There is less risk of creating problematic behaviors with this method of training because it does not rely on creating anxiety or fear in dogs. Why would we choose any other strategy when it results in higher welfare for dogs, training that they like, and stronger bonds between them and their owners or caregivers?
Going into training with an open mind and a positive outlook will make the experience more enjoyable for you and your pet. There's no such thing as a perfectly behaved puppy, so don't be ashamed if yours barks or poops on the floor during a training session.
Begin with the Fundamentals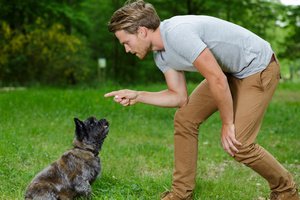 The foundation of training should be imparting the fundamental skills that owners and dogs need to succeed in daily home life. You should be concentrated on providing full instruction in the fundamentals so that you can move through life with your new best buddies.
When you have a puppy, it's crucial to focus on developing that incredible bond with your pet. One of the first skills dog owners can educate their dog to help them adjust to life at home is house-training. All dogs can be trained to relieve themselves outside, but few will do so naturally. Instead, they require us to model appropriate behavior for them and help them develop healthy habits.
Be Persistent and Patient
Every dog is different and will learn things at their own rate, so it's vital to be patient and to not expect too much too fast. It takes several months for a puppy to become properly housetrained, which is quite normal. All puppies need diligent and constant housetraining.
Make sure to avoid teaching your dog while they are hungry or tired since they may become irritated and not enjoy training. Start your dog's training in a setting that is calm and free from distractions, then progress to busier areas as your dog gains more self-assurance.
Teach Your Dog Relaxation Techniques
It's crucial for dogs to learn how to unwind, lie down, and enjoy alone time. When you're busy at home with guests, preparing dinner, tidying up the house, or out and about with friends at a bar or café, it's especially crucial for your dog to know how to behave on their own. It's ideal to start practicing somewhere quiet because distractions, a busy environment, or incentives for attention make it difficult for your dog to learn to be calm.
Tips for Fearful or Hesitant Puppies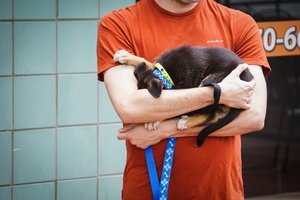 When around other dogs or people, some dogs can be timid or anxious. Here is some advice to help your dog get over their worries and realize that the world isn't so scary:
Speak to your dog in a calm manner to make them feel more at ease.
Avoid forcing your dog to view or engage in activities they express anxiety for so they don't feel worse.
Attempt to make all of their interactions with unknowable things positive.
If your dog is wary of new people, kindly request that they avoid approaching or petting your pet.
Contact an Expert for Guidance
If you have any questions or concerns regarding the best training techniques for new puppies, you are not alone. The good news is that our friendly and helpful staff at Paw Pals Pet Sitting are here to support you! We are happy to guide you in training your new furry friend the right way to ensure the love and success you both deserve in your newfound friendship. If you have any questions or concerns regarding pet sitting or training tips, don't hesitate to reach out to our professional staff today!