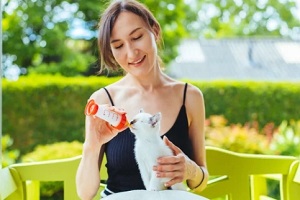 Caring for cats has been a beloved hobby of animal lovers around the world for centuries, and it's no surprise why. From their charming personalities to their playful antics, there's something special about having a furry feline friend in your home. But with more and more people turning to cat sitting as an income source or just for fun, staying up-to-date on the latest industry trends can be essential to success.
If you're hoping to become an expert cat sitter by 2023—or even just want some tips on taking care of your own kitties—this article will surely give you the information you need! Keep reading below for our top 12 essential tips for cat sitting in 2023.
Understand The Cat's Routine
Before the owners leave, understand the cat's daily routine. What time do they usually eat? When are their active and quiet periods? Keeping to their regular schedule as much as possible can help minimize stress.
Learn About Their Diet
Cats can have specific dietary needs or preferences. Be sure to ask about the type and amount of food the cat requires and how often they should be fed. Also, find out if any foods should be avoided.
Keep The Litter Box Clean
Cats are clean animals, and a dirty litter box can cause them distress. Make sure to scoop the litter box daily and change the litter as needed.
Provide Plenty Of Fresh Water
Cats must stay hydrated, so always ensure that freshwater is available. Some cats prefer running water, so you might need to refill a water fountain instead of a bowl.
Know Where The Cat Likes to Hide
Cats can be skittish, especially with new people in their space. While playing games like hide-n-seek, knowing where cats like to hide can keep you at an advantage and locate them when needed without causing unnecessary stress.
Be Aware of Any Medical Needs
If the cat requires any medication, make sure you know how and when to administer it. Also, have the contact information for their vet in case of emergencies.
Be Aware of Any Allergies Cats May Have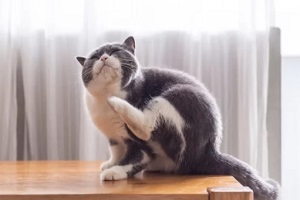 Just as with humans, cats can also have allergies to specific foods or substances. This knowledge is vital when entrusting your precious pet to a cat sitter.
It's crucial to communicate and ask about any known allergies the cat may have. This proactive step not only ensures the health and safety of the cat but also provides you with additional peace of mind.
Therefore, it's essential to identify and guard against any potential allergens for the benefit of the cat.
Give Them Space
Cats can take some time to warm up to new people. Don't force interaction. Let them approach you on their terms.
Research Different Breeds of Cats
Investigating various cat breeds is crucial to understanding their individual needs and behaviors. Every breed possesses distinctive traits that may or may not align with your lifestyle. For instance, some cats might be more energetic, necessitating increased attention and playtime.
In contrast, others might be couch potatoes, preferring leisure over activity. Moreover, specific breeds may be predisposed to certain health problems, knowledge of which is essential for potential cat sitters.
Play And Interaction
Find out what toys and activities the cat enjoys. Activities and games can help cats stay entertained and provide mental stimulation.
Watch For Changes In Behavior
Changes in behavior can be a sign of stress or illness. If the cat is hiding more than usual, not using the litter box, or displaying other unusual behavior, it might be necessary to consult with the owner or a vet.
Provide Comfort
Leaving some personal items, such as a t-shirt, can comfort the cat as it has your scent. Also, try to stick to the routines and rules the pet owner sets. In conclusion, cat sitting is a big responsibility. Still, with these tips for cat sitting, you can ensure a positive experience for both you and the cat.
Always remember to respect the cat's space, keep their routine as consistent as possible, and provide lots of love and care. With the right approach, you'll quickly become their trusted friend.
Reach Out to Northern Virginia's Professional Cat Sitters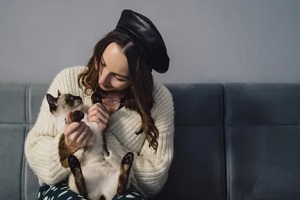 As a cat sitter, the responsibility to ensure the safety and comfort of cats is important. To keep up with the growing demands of pet care in 2023, maintain relevant qualifications and adhere to strict guidelines.
Taking 12 essential tips into account will make all the difference – offering ample opportunities for expanding your cat sitting business while providing proper care for your clients' beloved pets.
Moreover, surrounding yourself with a supportive, like-minded community will help you stay motivated and up-to-date with trends in the pet industry.
By encouraging cat wellness and ensuring their needs are met during their time away from home, you can be guaranteed a successful career as a responsible and caring cat sitter.
Paw Pals Pet Sitting offers pet sitting and midday dog walking services for those who reside in Centreville, Fairfax, and all surrounding areas in Virginia. If you want to learn more and/or schedule a service with us, please contact us today.