As a cat owner, it can be distressing when your feline friend suddenly stops using their litter box. It's not just the mess that's concerning but also the potential health issues that could be causing this behavior.
This comprehensive guide will explore why your cat may not use the litter box and provide practical solutions to help rectify the problem.
Medical Reasons Behind Your Cat Not Using the Litter Box
Before discussing behavioral aspects, it is of utmost importance to eliminate any potential medical issues that could be the underlying cause of your cat's reluctance to use the litter box.
Urinary Tract Infections
Urinary tract infections (UTIs) are frequently observed in cats and can lead to painful urination. If your cat connects the litter box with discomfort, they may begin to avoid using it. Signs of a UTI include frequent attempts to urinate, crying during urination, and blood in the urine. Be vigilant for these indications and seek veterinary attention if you suspect your cat may have a UTI.
Kidney Disease
Kidney disease can cause an increase in the frequency of urination in cats. As a result, your feline companion may not be able to reach the litter box in time, resulting in accidents occurring around the house.
Arthritis
As cats age, they may experience arthritis, leading to discomfort when climbing into high-sided litter boxes. Suppose your cat shows signs of stiffness or difficulty moving and is not using the litter box.
In that case, arthritis may be causing the issue. If you suspect a medical problem, it is important to take your cat to the veterinarian without delay. Fortunately, appropriate treatment often leads to a resolution of litter box avoidance.
Behavioral Reasons for a Cat Not Using the Litter Box
After ensuring there are no underlying medical conditions, it is worth exploring potential behavioral reasons. Cats are creatures of habit and can exhibit distinct preferences when it comes to their toilet routines. Here are some common behavioral issues that might be causing your cat to avoid using the litter box:
Cleanliness
Cats are known for their cleanliness and may refuse to use a dirty litter box. It is important to scoop the litter box once daily and regularly change it to ensure it stays fresh. This will help maintain your cat's hygiene and promote a clean environment for you and your feline friend.
Litter Type
Cats can be quite particular when it comes to their litter preferences. Some felines favor clumping litter due to its convenient scooping capabilities, while others fancy non-clumping variants for their unique texture. It's recommended to experiment with different types of litter to discover your cat's preference and ensure their utmost comfort.
Litter Box Location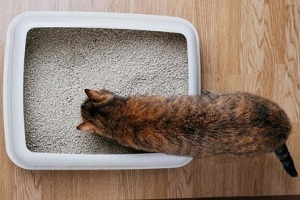 The placement of the litter box is essential in determining whether your cat will use itt. Cats usually prefer tranquil and low-traffic spots where they can comfortably attend to their needs without interruptions.
It is essential to ensure the litter box is easily accessible and positioned away from noisy household appliances that could cause discomfort or frighten your cat. Considering these factors will contribute to a positive litter box experience for your feline friend.
Number of Litter Boxes
A general rule to promote harmony among cats in your home is to provide one litter box per cat. This practice ensures that each feline companion has their designated area, which helps minimize territorial disputes and promotes a peaceful living environment.
Stress
Any alterations in your feline friend's surroundings have the potential to induce stress, which might adversely affect their litter box usage. These changes can manifest as an additional pet, a new family member, or even a reorganization of the furniture. Therefore, minimizing any modifications and introducing new elements slowly over time is advisable.
How to Encourage Your Cat to Use the Litter Box
Here are some strategies to encourage your cat to use the litter box:
Regular Cleaning
To maintain a pleasant and inviting litter box for your feline friend, it's important to scoop it daily and give it a thorough cleaning every week. Doing so ensures that the box remains fresh, clean, and enticing to your cat.
Appropriate Litter Box Size
To ensure your cat's comfort, it is important for them to turn around in their litter box easily. If your cat is on the larger side or overweight, getting a larger box that can better accommodate their size might be a good idea.. This extra step can contribute to your cat's overall well-being and litter box experience.
Correct Placement
To ensure your cat's comfort, place the litter box in a quiet and easily accessible area. Steer clear of noisy appliances or high-traffic hallways. In homes with multiple floors, it's advisable to have a litter box on every level.
Use Cat Attractants
Certain litter brands incorporate natural attractants that encourage cats to use the litter box. This feature can be particularly beneficial for kittens or cats that resist using the box.
Gradual Changes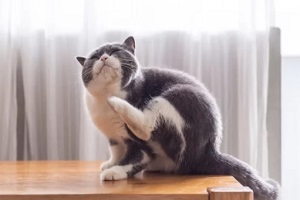 Take a gradual approach to smoothly introduce a new type of litter or box. Over about a week, mix the new litter with the existing one, increasing the new litter daily. This allows your cat to adapt to the change slowly. If your cat is not using the litter box, the first step is to rule out any potential medical problems.
Once medical issues have been ruled out, consider behavioral factors and make necessary adjustments to the litter box, its location, or the type of litter. Keep in mind that patience is essential when dealing with these issues. With time and understanding, you can assist your cat in returning to their normal litter habits.
Reach Out to Paw Pals Pet Sitting for an Expert Cat Sitter
From health concerns to behavioral issues, various factors could influence your cat's litter box usage. Understanding these can help create a more comfortable environment for your pet, ensuring their well-being and happiness.
If you are planning on traveling without your cat, don't hesitate to reach out to Paw Pals Pet Sitting. Schedule a Northern Virginia cat sitter today at (703) 345-1695 or online. Let us help you and your cat enjoy a stress-free and harmonious living environment.