If you need a house sitter who can also watch your pets when you're away from home, it can be tricky to determine how much to pay the sitter. However, there are some universal benchmarks that you can use to determine the appropriate rate for each and every house sitting job. Those universal benchmarks will prove useful regardless of whether you're trying to find a house sitter to take care of your house (and possibly your pets) while you're away, or you're a house sitter who is unsure what you should charge. When deciding on house sitting rates with pets, here are some factors that deserve your consideration.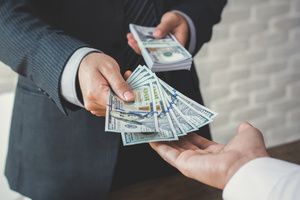 What are reasonable prices for house sitting? The general range is broad according to the data at hand. In addition, all of the house sitters and families we spoke with paid per day rather than by the hour, even though the majority of the data breaks down house sitting fees by the hour, with $15 per hour being the average, according to the Economic Research Institute (ERI).
Nevertheless, a variety of considerations, including the following, must be taken into account when determining a suitable rate, regardless of how pay is distributed:
Whether any animals are present
Which obligations are involved, including the number and complexity of said obligations
Whether the sitter will spend the night or will only stop by every day
What the market rates are in your area
What Influences the Rates of House Sitting
Here's a closer look at how the aforementioned elements can affect the cost of house sitting.
Pet Care
When it comes to home sitting, animals, notably dogs, are frequently present. Taking care of the dog takes up most of the job. Pet house sitting assignments often last from a long weekend to four days, during which the sitter stays at the house and receives payments of $50 to $100 a day. Additionally, the homeowners typically leave roughly $200 for grocery money or stock their fridge.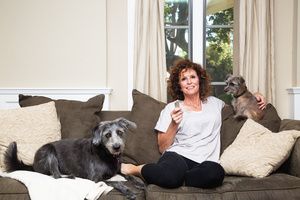 Other house and pet sitters may be able to take care of your animals while you are gone by just stopping by your house or by taking your animals with them to their residence. These prices are typically lower, averaging between $25 and $30 per day. For a larger fee, you can ask them to perform a variety of tasks that go beyond pet care.
The type of animal and the level of care it requires should be considered when determining the rate when pets are the primary focus of house sitting. In contrast to someone who is feeding fish, the rate for someone watching and walking a dog ought to be greater, for example.
Duties of House Sitting
House sitting responsibilities might vary greatly depending on the residence and pets. For instance, families may have a list of additional responsibilities to be done each day for a pet/house-sitter, even though their primary position will simply involve caring for relatively low-maintenance pets:
Watering flowers and plants
Removing waste and recycling
Bringing in goods and mail
Dehumidifier waste
Checking the house for leaks of gas and water for safety
It's a matrix when it comes to choosing the appropriate rate.
The ERI specifies the following as obligations required of house sitters, however they can vary depending on the needs of individual household:
Keeping the peace and the safety of the property
Carrying out essential business tasks while the occupier is temporarily away
Accepting messages, answering the doorbell, and relaying information as needed
Archiving or forwarding mail
Cleaning the house
Feeding and looking of animals
Inspecting the plumbing and air conditioning in the building
Maintaining the grounds or a swimming pool
Overnight Stays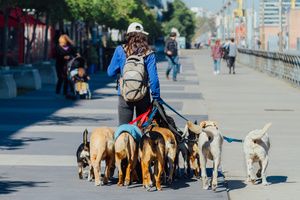 For some house sitters, the main draw of house sitting is staying at someone else's home. Many house sitters like the idea of having the house duties taken care of without involving overnight stays. You can always opt to give your potential pet/house sitter the option of staying there or going home as well. Giving this option is often ideal due to the fact that it can make your pets feel more comfortable being able to stay in their own home while you are away, and also gives you peace of mind that someone will always be there both for your pet and also the protection and care of your home.
The Conclusion
It's important to have a chat with the sitter up front because the relationship between the homeowner and sitter should be long-lasting, even if selecting a fair and reasonable house sitting rate is contingent on a variety of circumstances. You best bet in terms of choosing the best possible rate for your potential pet/house sitter is to simply put forth a bit of research regarding rates in your personal area. Once you know what the going rates are for sitters in your area, you can then decide what you are going to want to have them do in your home as well in terms of chores, and also if you want them to have the option of staying overnight or coming and going. If you have any questions or concerns regarding pet-sitting rates and options for your personal needs, please don't hesitate to reach out to our team of professionals at Paw Pals Pet Sitting today!