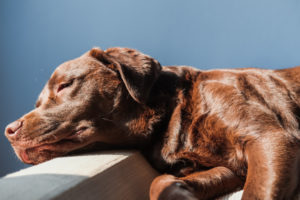 When you have to travel or spend time at work, you want to be sure your pet is comfortable and not stressed out. Boarding your pet at a boarding facility or leaving it with a friend or relative is not always a pet owner's first choice, nor is it likely your pet's first choice. In most cases, your best option is to hire a professional pet sitter to come to your home and take care of your pet, but what does in-home pet sitting include?
Professional In-Home Pet Sitter Tasks
A professional pet sitter will take on the full responsibility of the health and well-being of your pet. An advantage to hiring a pro instead of relying on a friend or family member is the professional pet sitter is licensed, bonded, and insured, and adheres to the standards of pet care in the pet sitting industry. These professionals have kept abreast of industry standards and practices regarding animal care methods, emergency first aid techniques, and other important elements that elevate a professional pet sitter to the level of a professional. To reach professional status, these pet sitters have shown they are dedicated to the well-being of pets and their owners.
At a minimum, you can expect a professional in-home pet sitting to provide the following services:
Feeding and Changing Water
The most basic service a pet sitter will provide is regular feeding and watering. To minimize the stress on your pet, have the pet sitter feed your pet at the same time you do when you are home. Your pet may already be stressed that you are gone, and getting its meals at the usual time each day is comforting. Usually, pets need to be fed once in the morning and once in the evening, though many pets require more frequent feedings. A professional pet sitter can accommodate that schedule.
Fresh water with each feeding is important. A professional pet sitter knows your pet's good health requires fresh water and clean food dishes.
Exercising and Playing With Your Pet
Your pet may be content sleeping most of the day and night while you are gone, but even the biggest couch potato benefits from a little exercise. A pet sitter can walk and play with your dog, play with your cat, and entertain whatever kind of pet you have. If you have a senior dog or a pet with special care needs, your professional pet sitter will provide that care.
Providing Lots of TLC to Your Pet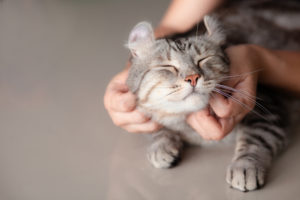 A professional pet sitter knows how to give your pet the amount of TLC it needs. Many dogs and cats enjoy a good brushing or combing, which keeps their coats healthy. Grooming also gives them some comfort and reassures them that all is well. However, if your pet does not enjoy attention from a stranger, the professional pet sitter knows how to assess that situation and gives the pet the space it needs.
Administering Medication If Needed
If your pet needs medications administered, a professional pet sitter is the way to go. Most have been trained to give medications to even the most reluctant pet. With a professional pet sitter, you can have peace of mind knowing that your pet is not skipping needed medications in your absence.
Another benefit to a professional pet sitter is their ability to recognize and respond to a medical emergency involving your pet. If you have a pet whose health is compromised, a professional pet sitter often is the most responsible choice. The pet sitter will make sure you provide essential information pertaining to your pet's health, your vet's contact information, emergency vet contact information, and instructions on how and when to contact you in the event questions arise or to notify you of any emergencies.
Cleaning Litter Boxes And Other Pet Messes
Accidents happen. A professional pet sitter will clean up food and water spills, knocked-over knick-knacks, bathroom messes, shredded toys, and just about anything that your pet may have gotten into while unattended. You can come home to the same tidy, orderly place that you left.
Other Task Your Might Need
Professional pet sitters can provide a variety of other services to give you peace of mind while you are away from home. Some common services that pet sitters will provide include bringing in your mail, turning lights on/off, watering plants, and so on. These supplementary services will make it appear as if you are home and deter vandals. It is also nice to know that you will not have to tend to multiple chores when you return home. Whatever service you need, you can discuss it with your pet sitter and make appropriate arrangements.
Contact The In-Home Pet Sitting Experts At Paw Pals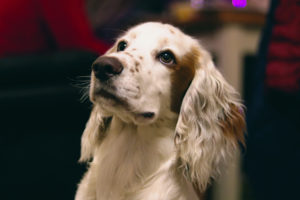 The pet sitters at Paw Pals can take care of any type of pet when you cannot. Their compassionate and reliable professionals are available to help you whenever you need them. Contact them for more information about their services.