Pet parents and their pets both benefit greatly from the services of pet sitters. But finding a great pet sitter involves more than just giving animals the bare minimum of care. Several key details can make the difference between an excellent (or even outstanding) pet caretaker and an inadequate pet caretaker.
There's more to pet sitting than simply giving the pet their daily servings of food and water. If you want a great pet sitter, you should strive to find one who adheres to the following guidelines.
They Meet with You and Your Pet Before the Job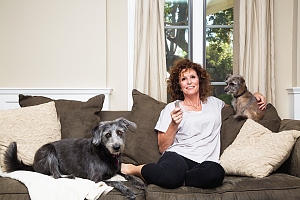 Before you hire your first pet sitter, you and your pet will both want to meet with the prospective caretaker who will be caring for your pet in your home. Look for signs that they want to build a relationship with the animal and yourself. Get a sense for their personality and traits.
Ask them questions. How often will they be able to stop by the house? How much time will they spend with your pet (or pets) when they are there? What does their past pet-sitting experience look like? Do they have any references to whom you can speak? Moreover, ask them about how they would solve common pet-sitting problems. Examples of common problems might include pet CPR and first aid, or responding appropriately to pet anxiety or poor pet behavior.
Allow the sitter to interact with your pet by encouraging them to sit and spend time with the pet at your pet's level. You are going to want to find a pet sitter who can truly assure you that they are going to take the finest possible care of your dog, cat or other pet. And they should be empathetic of the fact that leaving your pet at home can be upsetting for both the animal and for the owner.
Provide your pet sitter with all relevant information they'll need to succeed in their role. That information should include emergency contact information, veterinarian details and contact info, pet food preferences and/or dietary restrictions, medication information, house alarm codes, and so forth. Be as detailed as possible. Not only does it set your pet sitter up for success, but it also decreases the likelihood that they'll need to call you with questions while you're away from home.
Flexibility
Life is full of unforeseen occurrences. Your work schedule might change at the last second, or you might have the abrupt realization that you are unable to care for Fido on your own. Having a fantastic and accommodating pet sitter on call can solve those worries. A pet sitter who is adaptable – and capable of stepping in at the last minute – is a major plus. A "can-do" spirit is another great qualification in a prospective pet sitter.
Controlling Expectations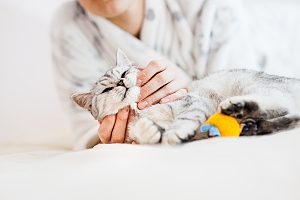 As a pet parent, it can be hard to find a pet sitter who meets certain expectations, but this is essential and could mean the difference between finding a successful or unsuccessful pet sitter. Be honest with the potential sitter if you discover, during your early meetings, that you require something that they are unable to offer. You must be open, honest, and communicative with each other if you hope to receive the best care.
Talk about the purpose of each visit and describe a normal day in the life of your pet(s). Be honest (and realistic) about the amount of time that they will need to spend at your home on each visit. If the pet sitter also offers house sitting services, make sure to go over any and all house sitting duties such as watering plants, checking your mail, and turning on and off the lights.
Go Beyond Their Call of Duty
Find a sitter who is able to keep in constant contact with you. When they get to your place, ask them to send you a text with a status update assuring them that everything is going well and that your pets are happy, healthy and behaving.
It is advisable to find a sitter who is capable of observing what your animals need. With animals who are reserved or afraid, a patient and composed pet sitter is necessary. Make sure that your pet sitter is able to maintain your own routine as much as they can in order to help your pets who are susceptible to change and might be missing you. Ask if your pet sitter can send you images after your pet is at ease so that they can let you know that they are paying particular attention to your furry family member and so you can see your pet's happy face.
A Joyful and Upbeat Outlook
Nobody wants their dog or cat to be cared after by a miserable, pessimistic pet sitter. After all, when you have a furry loved one around the house, things don't always go according to plan. Things not owned by the animal may be thrown over, chewed, or even worse, buried in the yard! No pet owner desires to leave their cherished pet with a grumpy or unenthusiastic person. So be sure to always keep a grin on your face and see the positive side of things.
Dependable and Accountable
A pet sitter may be in charge of keeping extra copies of your house keys, making sure the home is locked and secure when they leave the property, and watching out for escaped or runaway pets.
You can think about conducting a background investigation on potential pet sitters, getting in touch with their previous and present clients, and checking their references. Never underestimate the strength of going with your instincts when choosing a pet sitter.
Are You in Need of a Pet Sitter?
Northern Virginia pet owners can get pet sitting and other helpful services from Paw Pals Pet Sitting. The services we provide are beneficial for pet owners who genuinely care about their animals and do not want to board them when they are away. We work hard to provide the area's "Best Care for your Best Friend." Even the busiest pet owner can fit our flexible pet sitting services into their schedule. The skilled and certified specialists on the Paw Pals Pet Sitting team will ensure that your dogs receive the highest caliber of care.