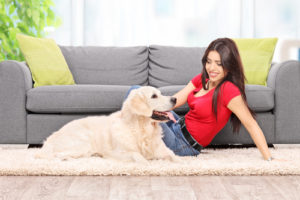 Our furry friends are often more than just pets. These animals become part of our families. You may even feel closer to your fur-ball than you do to some people. So when business or pleasure leads you away from your furry family members, it can be tough to leave them behind. You may worry, "How will they get fed? Who is going to walk them?"
Luckily, we live in an era when every service under the sun is available. If you have to travel, you can hire a pet sitting service to take great care of your animals. With a little research, you'll be able to find the perfect pet sitter.
What Is A Pet Sitter?
A pet sitter is a contracted person who agrees to provide pet sitting services. These services pertain to taking care of your animal(s) while you are away. Some of these services have their own location, but many pet sitters take care of your animal in your home.
Types Of Pet Sitting Services
Services to take care of your pets include: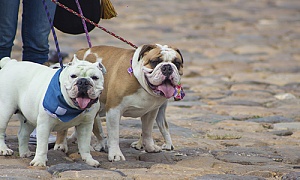 Dog walkers
Pet sitters who will come to your home
Pet sitting services with their own location
For pet sitters in your home, along with walking the dog around the neighborhood, they will feed and play with your pet and let them out, if necessary.
Pet sitting services may offer drop-off and pick-up to and from their location. These away-from-home services are not as personalized to your animals' needs, and they can be more expensive.
Steps To Finding A Pet Sitter
If you're looking for pet sitting services, you'll want to work with a company that's fully insured and bonded. The company should also be licensed. Asking a sitter for references is also recommended. Request 3 to 4 of them.
Once you've found someone to watch your pet, you should set up a pre-interview to ensure the animal(s) and the sitter have a level of comfort together. It's important that your animals enjoy being in the company of the pet sitter.
Clarify your exact needs, especially if they offer in-home pet sitting services. Make sure they understand how you want your pet(s) taken care of. Communication is key to ensuring a good relationship with the person taking care of your furry friends.
A reputable business should offer ways for you to contact them while you're away, along with backup measures that ensure your pets are tended to in case of an emergency.
Once you've found the perfect pet sitting service – hire them! Then relax when you're away, knowing your animals are in good hands.
The Best Pet Sitting Service In Virginia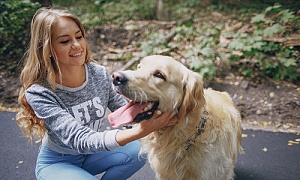 If you're looking for a locally owned and operated, full-service, in-home pet sitter in Virginia – you've come to the right place. Reach out to Paw Pals Pet Sitting online or over the phone at (703) 345-1695. We make it our priority to take care of your animals just like you would! Paw Pals offers in-home pet sitting services in Manassas, Centreville, Clifton, Fairfax, Fairfax Station, Chantilly, and the surrounding areas.