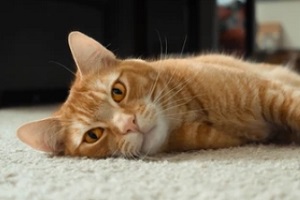 Entrusting your furry friend to a cat sitter is an important decision, and it is one that should not be taken lightly. Your cat sitter will be responsible not only for your pet's wellbeing but also to some extent the safety and integrity of your home as well.
For this reason, some people have suggested that getting a background check done on your potential sitter is wise. Is waiting for a background check worth the hassle, or is it largely unhelpful in the process of choosing a sitter? In order to make that decision, you will need to learn more about the process.
What Does A Background Check Reveal?
A background check is essentially a search into someone's history that is then shared with another party. This search is verified by reputable agencies, so the person whose background is being searched cannot lie about their past or hide information that might be important.
Most commonly, a background check will reveal information such as whether a person is on a terrorist watch list. However, some checks also divulge whether the individual is on the National Criminal Database for crimes that you should know about (such as theft), and almost all checks will indicate whether a person is on the sex offender registry. The type of background check that you select will determine how thorough the information is that you receive.
Should My Cat Sitter Go Through A Background Check?
Why go through all of the hassle of learning this information about your cat sitter? First of all, for your own safety. A person who has been convicted of a violent crime could pose a danger to you if you meet them alone. Similarly, someone who has been found guilty of theft may not be someone that you want to leave unsupervised in your home. A background check can tell you whether a person is a good fit for you.
In addition, background checks can reveal more important information such as past charges of animal cruelty that are vital to know before you leave your cat with a person.
Why Trusting A Reputable Cat Sitter Is Better Than A Private Sitter
As you can see, a background check is an important part of selecting the right cat sitter for your specific situation. It helps to ensure both your safety and the safety of your animal. One of the best ways to feel confident that your pet sitter is trustworthy and safe is to leave that job up to a professional rather than a private sitter.
There are many advantages to going down this route. Professional cat sitters will likely already have a background check ready to show to you, and you can also rest assured that they have experience and resources available to make your furry friend as comfortable and secure as possible.
This can include anything from highly flexible scheduling to training in animal-specific CPR and health care. Even if your cat is normally healthy, accidents can happen at any time, and having a professional with medical knowledge on hand can mean the difference between a crisis and an easily resolved accident.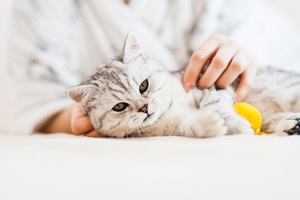 And if your cat does rely on specialized care or medication, you are much more likely to locate a professional cat sitter who can attend to these needs correctly rather than entrusting these issues to a private individual.
A reputable cat sitter will have the knowledge required to keep your cat mentally engaged and feeling safe while you are away thanks to their years of experience, and even if you do trust your friends or family to visit your cat, it is much more likely that a private individual will forget important tasks—like feeding, freshening the water or even showing up at all.
A background check is an important part of the process no matter who you trust with your animal, but when it comes to a good reputation, an expert cat sitter is typically the best choice.
Leave The Cat Sitting To The Pros For The Greatest Safety And Comfort
Whether you are just getting ready to start your search for a cat sitter and need to make a decision on background checks or you urgently need to leave town and have to secure a sitter right away, your best option is likely going to be working with the experts.
At Paw Pals Pet Sitting, we are happy to provide background checks and are trained in important procedures such as animal CPR. Contact us online to set up your cat sitting appointment for the times that are most convenient for you or call us at  (703) 345-1695 to learn more about how we can help you.