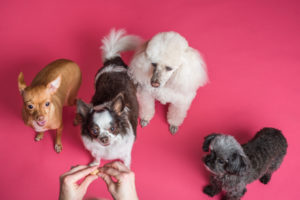 One of the top reasons to train your dog to come to you when called is for your dog's own safety. Dogs that ignore you when you recall them can get themselves into a lot of trouble. For those reasons, it is important to learn how to train your dog off leash, beginning when they are young. When you first start with this training, you must measure your success in small increments and practice every day.
Use A Safe Area To Start Off Leash Training
Before you begin the training, plan your location. You need to start the training in a safe and familiar environment. An example of a good place to start would be in your living room. When your dog is responding well, you can practice in your fenced yard. Do not try to start in a public location such as a park or a neighborhood sidewalk. The reasons for that are obvious. First, your dog is better able to focus on you indoors and less likely to be distracted by the scents and sounds outside, and second, if your dog is distracted, he cannot run away, perhaps into a road or into the woods.
Keep The Training Positive
Make the training positive by turning it into a game. Keep your voice higher pitched and give your dog lots of praise, even when they shows the smallest bit of progress. Avoid scolding your dog (and certainly never spank your dog) because that will only scare your dog and make him afraid of you.
Have some small, soft treats in your hand, but do not let your dog see them. In your living room or enclosed outdoor area, sit or stand a few feet away from your dog off leash. Call your dog's name in a high pitched voice to get its attention and say the word, "come!" as if you're going to do something really fun. As soon as your dog takes a step toward you, praise him and give him a treat as soon as the dog comes to you. Step away and repeat this a few times.
When your dog is doing this reliably, you can increase the difficulty by increasing the distance a little bit at a time each day. You can also increase the difficulty by adding distractions, but avoid increasing the difficulty too much at once. You will find the point at which your dog will not respond, and when that happens, decrease the difficulty and practice more, then gradually begin to increase difficulty.
Keep the training positive, but do not "drill" the dog or they will lose interest. If necessary, use different treats or toys if your dog gets bored. If your dog is a puppy, recognize that its attention span is very limited, and 15 minutes a couple of times each day is as much as the puppy can handle.
Back And Forth Off Leash Recall Game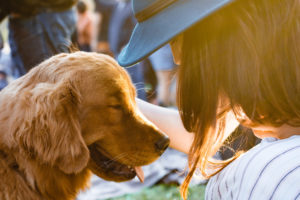 You can introduce more fun in the recall game by enlisting the help of a family member or friend. Each of you should have treats in your hand. Stand about ten feet away from each other. One of you starts by calling your dog in a high pitched voice that promises lots of fun. Treat your dog as soon as they come to you. As soon as your dog gobbles the treat, your partner should call it, also using a high-pitched "party time" voice, and reward the dog with a treat as soon as they arrive. Take turns calling your dog back and forth, and watch your dog's expression become gleeful once they understand the game. You can increase the difficulty by adding distance and/or distractions between you and your partner.
Hide And Seek Game
You can increase the difficulty by going into another room and calling your dog. Immediately reward them with praise and a treat as soon as the dog finds you. Go into another room and repeat the exercise. Increase the difficulty by playing the game outside in an enclosed yard.
Include Off Leash Training Games In Daily Play
Make the off leash training games part of your daily routine. Your dog will love the mental stimulation it provides and won't even realize that the games are actually training.
Reward Positively Without Use Of Food
As your dog becomes proficient in these exercises, you can begin to remove the treat reward. Start by giving a treat only after the second or third successful response and gradually letting praise be the reward.
Always Use the Same Command Word
One of the most important keys to success is to choose one word and use that word exclusively. The recall command word for most people is "come"; however, your dog will respond to any command word you use. If you deviate from your command word during your training, your dog will become confused.
Start Close and Move Farther Away
As noted earlier, start the training with your dog close by. Increase the difficulty by moving farther away. If your dog is easily distracted, or if you are going outside in a park to practice, use a long line (about 20 feet long or more) and tug on it to regain your dog's attention and keep your dog from taking off in another direction.
Speak To The Dog Walking Experts At Paw Pals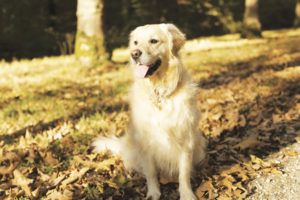 Some dogs are harder to train off leash. Recognize that you may need some guidance from a professional trainer. You can also get help from the dog walking experts at Paw Pals. They can help you reinforce your dog's off leash training so your dog keeps making good progress. Contact them today for more information.