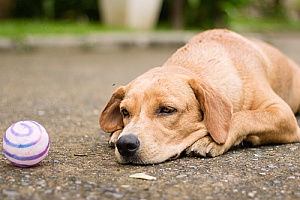 You've grown so attached to your dog and they're essentially part of the family. But just like family members and people we live with, there can be disagreements, annoyances, and other quirks that come with living with different types of people. The same can be said for your dog. Your living with a different type of species and although we may not always understand, it's important to note the things that bother your dog, some of which you may be surprised to find out about. Listed below are the top 8 things humans do that upset dogs.
1. Yelling
Yelling at dogs is very common, but just because it's common doesn't mean it should be done. When you raise your voice at your dog, it makes them nervous. Consider the fact that right before you yell, things are calm and quiet, your dog may be unaware that anything is wrong, then out of nowhere they hear your loud voice. This can make certain dog breeds nervous and other dog breeds angry. Either way, know that yelling at your dog will upset them.
2. Hugging
You may think that this affectionate gesture is harmless, but hugging doesn't feel as warm and cuddly for a dog as it does for humans. Because your dog can't hug you back, when you hug them all they can feel is your heavy weight on them. It can feel overwhelming and it's best to avoid this type of gesture. A good belly rub is a much better alternative.
3. Head Patting
It's common to see people patting dogs on the head—but dogs do not like this. Being patted on the head by a person can feel rough on a dog. Head pats can feel like a lighter version of hitting for pets even though you have good intentions for doing it. It's best if you avoid doing it altogether.
4. Forcing Friendships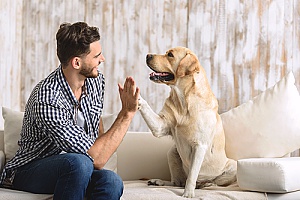 Maybe your best friend just got a dog; your first reaction might be to set up a playdate, so your dogs can begin a lifelong friendship, like you. Well, dogs have unique personalities just like we do, meaning not every dog they come across will want to be their friend, just like you're not friends with every person you come in contact with. Consider this if your dog isn't taking kindly to other dogs, or vice versa. Don't try to force friendships with your dog; if they happen, let them happen naturally.
5. Restricted Walking
Many pet owners walk their dogs and don't allow their dogs to stop and smell what's around them. Some people misunderstand that their dog has a natural tendency to want to explore the world around them. Instead, the owner may think the dog is simply getting distracted and will pull them away so that they can continue their walk. If you've been restricting your dog on walks, try allowing them to be more free and don't be so quick to pull their leash.
6. Being Ignored
Sometimes, you may get preoccupied with everything going on that you may forget about your pooch. If your dog is whimpering or doing things like bringing a toy to you, don't ignore him/her. They're seeking your time and attention and ignoring their cries will only upset them. Make sure you're making time for your dog and try to limit how much you ignore him/her.
7. Being Stared At
Sometimes you love your dog so much you can't help but stare in affection. But even if your gaze is loving, your dog won't see it that way. Being stared at makes dogs feel nervous because they aren't sure what your intentions are when you simply look at them without saying or doing anything. Even when you mean your pet no harm, try not to keep your eyes on your pooch for too long.
8. Being Woken Up
Your dog's life is carefree, void of any responsibilities. So, why wake up your dog while he/she is sound asleep? This will annoy your dog (the same way you would get annoyed being woken up on your day off!). Unless it's for something important, like an emergency or a scheduled vet visit, let your sleeping dog lie.
In Conclusion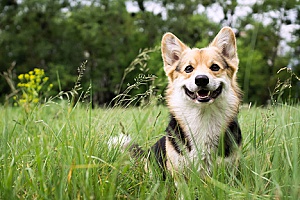 Isn't it interesting to find out that some of the things we think are harmless could be bothering our dog? Now that you know some of the things that humans do that upset dogs, try to be mindful of your behavior around your dog so you can ensure your dog always feels at home.
Going on vacation or need someone to walk your dog? Choose someone who understands the importance of avoiding these behaviors and keeping your dog happy. Paw Pals in Northern Virginia offers dog sitting services by professional pet-lovers. Get started online or call us at (703) 345-1695.