Your dog might be approaching their senior years if you find that their muzzle is starting to become a little gray. While senior dogs' age range varies by breed and size, dog owners should keep an eye out for aging symptoms and make the appropriate adjustments to give their animals the best senior dog care possible. In this brief article, we will be sharing some tips on how to care for senior dogs.
How to Care for Older Dogs
Making small adjustments to your dog's routine, veterinary care, and living space as they age will assist them in living a healthier and more pleasant life.
Keep Your Older Dog Active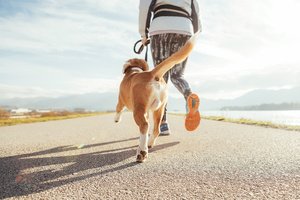 It's crucial that dogs continue to get lots of exercise as they get older. The primary regulator of metabolism is muscle mass, and dogs who lose muscle develop frailty syndrome, which has the effect of hastening the aging process.
The degree of activity in a dog may progressively decline over time if something isn't right. Older dog owners should look for subtle indicators of pain and consult a veterinarian to develop a suitable treatment strategy. Still, pet parents believe that "slowing down" is a hallmark of aging. It can be a sign of untreated pain, but that isn't always the case.
Dog GPS trackers and activity monitors are examples of handy devices that are made to help owners keep track of their dog's activity level. Dog owners may change their dog's exercise regimen to incorporate more playtime or longer walks if activity levels are low.
Additionally, exercising your senior dog will aid in preventing weight gain. The most crucial thing you can do to lessen the effects of arthritis on your dog is to keep them lean.
Check Your Dog's Blood Work
It's advisable to take your dog to the vet for inspections on a frequent basis as they age. In addition to an annual or biannual exam, pet parents should have their senior dog's blood testing done annually.
Make sure to also get your senior dog's blood tested to make sure everything is healthy, including the white and red blood cells, kidney, and liver function. This is a simple method for identifying many ailments.
Invest in a Heated and/or Orthopedic Dog Bed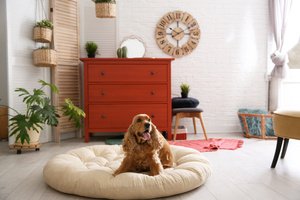 An orthopedic dog bed or a heated dog bed may benefit senior dogs that are afflicted with arthritis and other joint issues. It's crucial for any dog to have pain-free, peaceful sleep. It can increase flexibility, lessen pain, and raise their quality of life.
An older dog with joint issues and stiffness may benefit from a heated dog bed. It features an inside heater that raises the temperature to your dog's normal body temperature. A heated pad or mat can be put inside your dog's bed to achieve a similar result. Think about electric heating pads with thermostatic controls and overheating emergency shut-offs. A pad like this will significantly relieve arthritis-related pain caused by aging.
Utilize a Dog Support Sling
A dog support sling or a harness that is especially made for dogs might be of great assistance to an older dog who has movement issues. A dog sling may occasionally be able to assist your dog in standing up if they have an extremely difficult time doing so. There are excellent harnesses with a handle on the back that make it simple for you to help your dog. Dog support slings make it easier for your senior dog to walk, climb stairs, use the restroom, or get into the car.
Change Your Dog's Environment Subtly
Making even tiny changes to your dog's surroundings can make a major difference. Installing extra carpeting all over your home will make it easier for your senior dog to stand up and less likely for him to slip on tile or hardwood floors.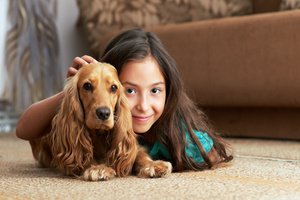 Senior dogs may benefit from dog socks with rubberized, non-slip bottoms to help with traction.
Owners should also think about utilizing dog ramps throughout their houses. Ramps are a great method to make it easier for dogs to enter vehicles, climb stairs, and get onto furniture. To alleviate stress on a dog's head and neck, pet parents might also think about using an elevated dog dish for their pet's food and water.
If your pet has difficulties remembering where their water bowl bowl is, you might need to place more water bowls about the house. Another aid is a nightlight next to the food and water. Installing nightlights throughout the house will benefit your elderly pet because night vision is the first sense to deteriorate with age. Using dog gates is another option to restrict staircase access and prevent injury.
A Rewarding Journey
As a member of the family, our dogs deserve to live out their final years with the highest possible quality of life. Unquestionably, taking care of older pets is a unique and gratifying experience. If you have any questions or concerns regarding an aging pet, please don't hesitate to reach out to our friendly and professional team at Paw Pals Pet Sitting today for more information!