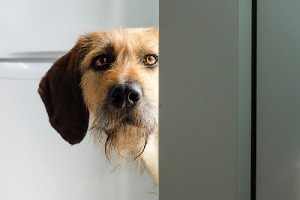 When your dog won't come inside when you call it, chances are your dog finds what it's doing outside more pleasant than coming inside with you. Don't get frustrated, and don't give up on your dog. Once you understand what motivates your dog, you can change its behavior and also strengthen the bond between you.
Why Your Dog Won't Come Inside When Called
There are many reasons why your dog is not coming when you call it. The most common reasons are:
Your dog does not understand what you want because it has not been trained or adequately trained.
Your dog is a breed that has been bred to be independent.
Your dog regards coming inside as punishment or is scared of being punished.
Your dog finds being outside more rewarding and stimulating than being inside.
Your dog has become accustomed to living outside and making its own decisions.
Any one of these reasons, or some combination of them, is likely why your dog ignores you when you call it to come inside.
Tips To Get Your Dog To Come Inside When Called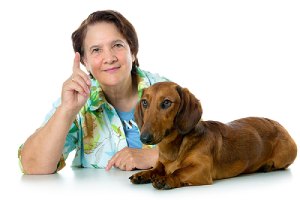 When you start training your dog to come to you, you will need to be patient and positive. Expect the process to take some time before your dog reliably comes inside when you call it.
Recognize also that dogs are creatures of habit. They take comfort in well-established daily routines. You can use that information to your benefit by establishing a schedule. Start teaching your dog by calling it to come in at the same time, or times, every day. If you stick to a schedule and use the tips outlined below, you are likely to find your dog waiting by the door for you at the established time without being called.
One of the least effective ways to get your dog to respond is to become impatient and angry with your dog. Scolding your dog or treating it harshly will make your dog less likely to cooperate with you. Your dog probably has no idea why you are punishing it and will be afraid of you.
Give Your Dog Plenty Of Outdoor Exercise, Including Regularly Scheduled Walks

Your dog does not get enough exercise left alone in your yard. For your dog to get the exercise and the mental stimulation it needs, take your dog for a walk at least once, preferably twice, every day, around the same time of day. When you start your walk, let your dog explore and sniff the ground for the first few minutes, then start the walk with purpose.

Make Going Inside Fun And Rewarding For Your Dog

Get in the habit of rewarding your dog whenever it comes inside, whether you have called it in or it has come in on its own. An easy way to do that is to fill a pouch or a pocket with small treats that you can grab quickly. Go outside with your dog and play. When you want to take your dog inside, have a command word or phrase that you will always use, such as "Let's go in!" or "Inside!". Use a happy, fun tone of voice and use the command. You can lure your dog with the treats if needed. Once inside, shower treats on the floor. Refrain from slamming the door behind the dog and making it feel trapped. Leave it open for a while and keep giving it treats. After the dog is settled, you can close the door gently and quietly. Continue to praise your dog for coming inside with you.

Break Any Bad Associations With Coming Inside

Spend time playing with your dog indoors by playing fetch, tug, and using interactive toys, and devoting a few minutes of fun training sessions. These activities will give your dog a healthy way to release its energy, enhance the bond between you, increase your dog's willingness to respond to your commands, and create positive associations in your dog's mind with being inside.

By making it fun to be inside, you will begin to break any negative association with it. However, if your dog has learned that you always do something it doesn't like when you call it to come inside, whether you are going to trap it indoors or subject it to rambunctious kids and other things your dog finds unpleasant, your dog may ignore your command to come inside. In that case, you can break that association by doing something else before calling it inside. Try grabbing its leash, going on a short walk, and giving it treats. Then take your dog inside and give it more treats. Make sure the indoor environment is calm and pleasant. Avoid slamming the door behind your dog.

Don't Make Coming Inside Feel Like A Punishment

Avoid grabbing your dog and dragging it inside. That will feel like punishment to your dog. You need to coax it in using the techniques described above. No matter how long it takes you to persuade your dog to come in, give it lots of treats and plenty of praise when it finally does come in. Once your dog trusts that it will not be punished and that being indoors is wonderful, your dog will want to come in. After all, that is where all the treats and love are.
Get Help From The Dog Walking Experts At Paw Pals
The dog walking experts at Paw Pals can help you keep your dog exercised and on a regular training routine. Contact them for more information about how they can help you and your dog communicate and strengthen the bond between you.