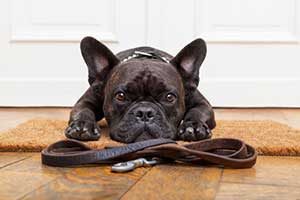 There are many bizarre things pets do—and if we're being honest, it's a big part of why we love them! Each of our cats and dogs have a completely unique personality, complete with their own set of distinct quirks and eccentricities. Learning the ins and outs of your pets (sometimes) weird mind is absolutely one of the greatest joys of being a pet owner.
Owning a pet is a big responsibility, as we all know, but the rewards are worth it for anyone who truly loves their animal. Grooming, feeding, exercise, affection, discipline, and keeping an animal safe from potential danger are all part of owning a pet. The best way to enjoy a pet is to understand that there are many benefits to owning one, and to take full responsibility for its love and care. An animal can sense when you genuinely care for it: indeed, dogs have been called 'man's best friend' for thousands of years due to their particularly close relationship with their human owners.
Despite this, even the most well-behaved pets that we think we know inside and out have the capacity to surprise us every day with some of their weirder behaviors. If you've ever been at a complete loss for words by some behaviors from your pet, or just caught yourself wondering "Why..?" while incredulously watching your pet around the house, this list is for you!
Humping
Dogs often hump people's legs or other dogs, but did you know that they sometimes hump other things too? For example, if they have a soft toy or blanket, you might pop in to check on them and find them humping to their heart's content! You may laugh or feel grossed out, and will almost certainly find it very odd. However, humping is a truly normal mode of behavior for a dog.
Why do Dogs Hump?
There are a number of reasons why a dog may be prone to humping both animate and inanimate objects. First, it is a sign of sexual behavior. It is a common assumption that only dogs who haven't yet been neutered or spayed will hump an object, but this isn't the case. In fact, any kind of dog can randomly start humping, whether it's a male or female, neutered or not neutered. Interestingly enough, many dog owners aren't aware that neutered male dogs can sometimes still get erections!
Dogs may also hump as a way of exerting power and control over the object. It's a primal instinct that aims to show that they're higher in the social hierarchy and have superiority over their object of humping.
Over excitement during play time may also cause a dog to hump something in close proximity. If this only happens occasionally it's perfectly normal, but if your dog tends to hump every time they're playing with other dogs or in the company of humans, it could be a sign that your dog is under-socialized. This problem can easily be amended over time by arranging more doggy playdates, so there's no real need to worry.
Similar, dogs that have a particularly excited or easily agitated temperament may be more likely to hump when they start to feel out of control. If you have a docile, placid dog, it is less likely they will take to humping than a high-energy breed.
Is Humping a Problem?
There is generally little to no need to worry if you walk in on your dog humping an inanimate object. Things can get a little embarrassing when they regularly start to hump a particular friend, and may even cause awkwardness in the friendship. If your dog's humping bothers you, you can train them to stop doing it by either distracting them or commanding them to sit. If they seem particularly stubborn about stopping, rewarding them will treats for obeying the command (even if they already know it) will gradually do the trick.
Eating Poop/Feces
The first time you see your pet eating poo, no doubt you will scream and shout at them for being so disgusting! It's true that seeing a dog or cat eat poo is enough to make us want to skip dinner, and it just doesn't seem to make any sense at all. Why on earth would any animal eat poo? Feces is the waste product of what we eat: it is what the body gets rid of because it has no use for it, so why does a cat or dog (particularly dogs) find it appealing and nutritious to eat?
Why do Dogs Sometimes Eat Poop?
The fact is that eating feces is normal for many species of animal (believe it or not). In dogs for example, eating it is sort of how they clean house: mothers with pups will often go around eating the poo in their space as a way of cleaning it! Therefore, if you want your pet to stop eating poo, you should consider cleaning their area as often as possible so that they can retain their sense of domestic pride!
Make sure that your dog is on the right diet and is getting enough daily nutrition. On occasion, dogs who didn't get enough nutritional balance out of their food will eat feces in order to extract some partially digested food. This is not only disgusting, but also very upsetting to think that dogs would be so desperate for food. There are general guidelines on dog food packaging that tell you how much to feed them, so there is really no excuse for this happening.
Drinking out of the Toilet
Another bizarre and disgusting habit of cats and dogs alike, drinking out of the toilet is something weird that many pets do and we wonder why. It might make a little bit of sense if their water bowl is completely dry and they're exceptionally thirsty, but more often than not, their water bowl has lots of clean water in it.
Why do Dogs Drink Out of the Toilet?
Why, then, do they choose dirty toilet water over clean water from their bowl? First of all, unlike humans, pets aren't very germ-conscious. It's a well-known fact that toilets contain millions of germs and can potentially cause diseases such as shigellosis, staphylococcus, and salmonella.
However, you must remember that dogs don't view the world they do. In fact, they have a completely different value system: including their perception of what is good or bad, or right or wrong. To a dog, drinking from a toilet is a highly logical choice and not disgusting in the slightest. The water in the toilet bowl is always cool and even more enticing just after being flushed: it's rather like a waterfall! The water we serve them in their bowls is likely to sit around for hours, and it's not uncommon for a bit of hair, dust, or crumb of food to fall into it. In a dog (or cat's) mind then, toilet bowl water is much preferable!
If you really hate seeing your pet drink from the toilet, it's quite simple: put the lid down!
If you need assistance with your pet in the Northern VA region, contact Paw Pals any time. We offer pet sitting and dog walking services, so you can be sure your pets are well looked after even when you need to be on the road, are working late, or are taking a much-needed summer vacation. For more information, check out our About page or Meet our Team of pet lovers.