National Volunteer Week: Becoming a Volunteer at a Pet Shelter
National Volunteer Week is a week-long celebration of the impact of volunteers on our communities. Volunteering can be a great way to give back to your community, gain skills and experience you can add to your resume, and meet new people. And did we mention it's also rewarding? If you're looking for an opportunity to do good in your community or learn about animals (or both!), consider volunteering at a local animal shelter as part of National Volunteer Week.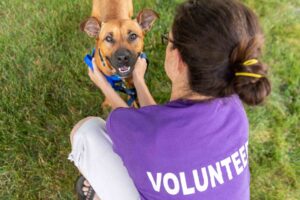 National Volunteer Week
National Volunteer Week is a national celebration of volunteering, which is held every year in the first full week of April. It was started in 1958 by President Dwight D. Eisenhower, who recognized the importance of community service and encouraged Americans to give back to their communities by helping others.
To celebrate National Volunteer Week, you can volunteer at your local pet shelter!
Why volunteer at a pet shelter?
Volunteering at a pet shelter is a great way to help animals in need. Not only will you get to spend time with the adorable creatures that call the shelter home, but you'll also get to meet other volunteers who share your passion for animals and want to help them. Volunteering can also be an excellent opportunity for learning new skills and gaining experience that might come in handy on future job applications or interviews.
You should also consider volunteering because it gives people who work in animal welfare systems valuable insight into what it takes for shelters to operate effectively. If a person wants to work within this field after graduation (or even before), volunteering with different organizations could provide valuable insight into what kind of work would be most rewarding based on their interests, strengths and weaknesses as well as where they'd like their career path go next!
How to find a pet shelter near you.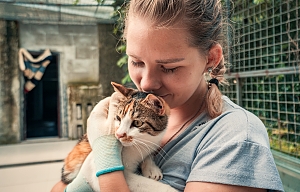 If you're looking to volunteer at a local shelter, here are some great resources:
Petfinder.com has a searchable database of shelters across the country and can help you find one near you.
Petco's website has an interactive map that shows all of their locations and allows users to search by state or city for nearby shelters.
ASPCA's website also offers an interactive map that shows all of their adoption centers across America as well as information on how to become an animal advocate in your area
What does a volunteer do at a pet shelter?
A volunteer at a pet shelter can do many different things. Some of the more common volunteer jobs include:
Dogwalker

Cat cuddler

Pet store greeter

Foster parent

Pet adoption counselor
Some other options include cleaning cages, washing dishes and laundry, feeding the animals and playing with them in their kennels (or outside if it's nice weather), office filing or helping out as event staff. You may also be asked to work with adoption counselors to help find homes for pets who are up for adoption!
Volunteering at a pet shelter is an excellent way to give back while doing something you love.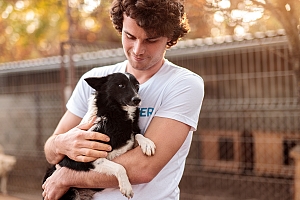 Volunteering at a pet shelter is an excellent way to give back while doing something you love. There are many different ways that you can volunteer, from helping with adoption events to cleaning cages and kennels. The great thing about volunteering is that it doesn't take up much of your time, but it can make a big difference for the animals in need at your local shelter!
You don't have to be an expert dog trainer or cat whisperer–you just need some time on your hands, some motivation and maybe even some friends who love animals too! If you have all these things then becoming a volunteer at your local animal shelter may be just what you've been looking for!
Volunteering at a pet shelter can be an amazing experience, especially if you are a pet lover. You'll get to spend time with animals that need your help and companionship, and you'll also have the chance to make a difference in their lives.