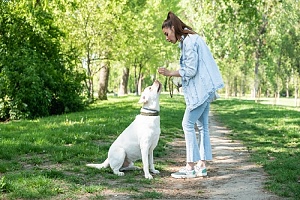 Our top priority at Paw Pals Pet Sitting is the safety of your pets. We take great pride in our pet safety education and require that our employees hold certifications in both pet first aid and CPR. This safety-first approach is one of the most significant advantages of hiring a professional pet sitter to look after your dogs when you're out of town. With the introduction of technology-based pet-sitting apps, almost anyone can claim to be a "pet sitter" or "dog walker." However, 99 percent of the sitters on these apps are not trained in pet first aid or CPR. While these pet-sitting apps may appear to be convenient, pet owners should be aware of their risks.
Entrust Your Pets With The Best
When you entrust your pets to a professional pet sitter from Paw Pals Pet Sitting, you can trust that they have received the required training to deal with common pet emergencies such as:
Diarrhea and vomiting
Spinal injuries and fractures
Bloat
Urinary tract infections and obstructions in cats
Problems with urination and defecation
Appetite loss
Pets who are sedentary
Emergencies involving body temperature
Hypothermia and heat stroke
Treatment for fever and shock
Control of bleeding
Lameness in both dogs and cats
Burn treatment
Reactions due to allergies
Issues with the lungs
CPR and resuscitation for pets, if necessary
Process Of Extensive Vetting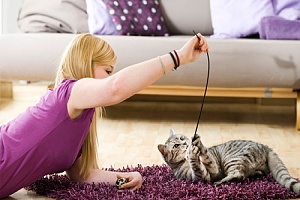 Paw Pals Pet Sitting is a professional pet sitting company passionate about providing the best care for your pets. We put our hearts and souls into our company, taking time to carefully hand-select each staff member so that we can guarantee our team's pet care providers are among the best. Something becomes extremely clear when you go through some of our sitter profiles on our website. We adore animals! Every member of our team lives with a number of furry family members. Many of our pet sitters prefer to volunteer for local rescue organizations in their spare time. In addition to our pet sitting services, we also offer the services of pet supply pick-up, pet transportation, and pet waste removal.
Our sitters don't view pet sitting as a gig job to supplement their income. They genuinely love and adore working with animals, and they are sensitive to our customers' needs. Our lengthy hiring process involves a detailed employment application, a phone interview, and an in-person interview. We look for sitters who are kind, reliable, and knowledgeable about animals.
While some pet sitting services, claim to have a rigorous employee verification process, this is not always the case. Signing up as a pet sitter on these apps is relatively simple – new pet sitters can expect to be available for hire after a mere 24 hours. They do not undergo an exhaustive interview process to verify their level of experience, and the apps do not provide them with pet safety training. Pet owners who hire off these apps find themselves with a sitter who lacks the competence and experience of sitters who work for a professional pet sitting service.
Training On The Job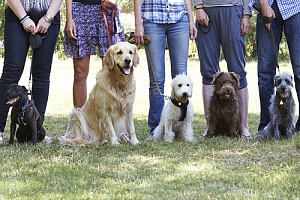 When we hire a new pet sitter to join our team, we provide them with one-on-one training and guide them through our exhaustive employee manual. Our training program equips our sitters with the comprehensive knowledge to safely care for your pets. We maintain meticulous safety protocols to ensure that our sitters both meet and exceed our customers' expectations.
Many pet care apps are essentially software firms that provide a platform where anyone can sign up to care for dogs. They do not provide their sitters with professional training. Anyone with a smartphone can create a profile on these sites and become a "pet sitter" overnight – even if they have no prior pet sitting experience or pet-related expertise. A simple Google search reveals many a cautionary tale about missing or wounded pets at the hands of inexperienced pet sitters. Certain apps do offer some experienced or trained pet care providers, but most of their pet sitters are people with little to no experience. Is that a risk you're willing to take with your pet?
Why Choose A PetTech Certified Pet Sitter?
Choosing a PetTech certified pet sitter is the best decision you can make for your furry family members. Should an emergency or medical issue arise, it is critical to have an experienced pet sitter who will promptly address your pet's needs. Accidents happen, and when you hire a pet sitter who always has your pet's safety in mind, you can relax knowing that your pet is in the best possible hands while you are away from home. If you want to hire an experienced pet sitter, please don't hesitate to contact our team of professionals at Paw Pals Pet Sitting for more information and pricing options!