Planning, preparing and packing for a vacation can be challenging and tiring. Making sure the pets are taken care of can also be difficult. If you're planning some R & R, you may need to find trusted house sitters who can take care of your home and the animals while you're away. Here are some guidelines to find the best professional house sitters in your area.
How To Find House Sitting Services
If you plan to vacation for a week or more, it may be worthwhile to find someone to watch your home. Family members or close friends make perfect house sitters, but sometimes they aren't available or don't live nearby. In these cases, it makes sense to look into house-sitting services in your area. Ask around for references from friends. Opening up a search engine to start your research isn't a bad idea, either. Here are some considerations to keep in mind:
How Much You'll Pay A Trusted House Sitter
After you find a trusted house sitter, you'll need to discuss payment, unless you're leaving your home for a long time and trading free rent for watching over it, which may be an option. While rates vary widely depending on location and the size of the home, the average is around $50 per night when animal care is included. Most professional house sitters will watch up to two animals at regular rates before prices start to go up.
Prepare For The Worst
Statistics show it's incredibly rare for something to go awry when you use a house sitter. If you hire your caretaker from a reputable website, these statistics drop even lower. There is still a slight chance something unexpected could happen while you're gone, which is why you hire a trusted house sitter in the first place.
Occasionally houses do have problems that are no one's fault. A pipe could burst. A storm could send a tree through a window. Fires and break-ins happen. Expect the worst, but understand that it's highly unlikely anything unfortunate will happen while someone is watching your house.
What To Look For In A Professional House Sitter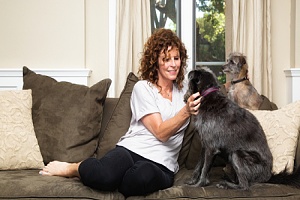 The easiest way to mitigate any risk when hiring a professional house sitter is to do some research. Make sure to ask for three house-sitting references. If the house sitter is just starting out, then ask for three character references.
You're only checking to see if they are mature and responsible. Your home is a huge investment. Problems may arise, but you must trust your sitter before you leave. References will give you peace of mind.
Trusted House Sitters In Virginia
Paw Pals specializes in professional house-sitting services. One of our reliable, adult staff members will keep your home safe while providing your pets the love and care they need when you're away. Contact us before your next trip! We proudly serve the communities of Manassas, Centreville, Clifton, Fairfax, Fairfax Station, and Chantilly, Virginia