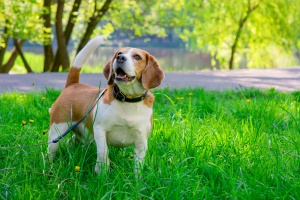 If you are a dog owner, you know about all of the responsibilities associated with owning such a pet. All dogs must be routinely fed, house-trained, and — of course — walked. These duties can sometimes seem overwhelming, especially for first-time dog owners. However, you don't need to complete these tasks entirely on your own. A professional dog walker can make your life significantly easier, especially if you have a busy work or life schedule. Here are five notable benefits of hiring a professional dog walker.
Walks Improve Pet Health
Much like human beings, dogs (and other pets) need regular exercise in order to maintain their health and longevity. The Association for Pet Obesity Prevention (APOP) found in a 2018 survey that 55.8% of dogs and 59.5% of cats in the United States were classified as obese or overweight. If your dog is walked at least three times per day — for a minimum of 20 minutes each time — he should be perfectly healthy and at a substantially lower risk of suffering from issues such as obesity and arthritis.
Walking Offers Socialization And Stimulation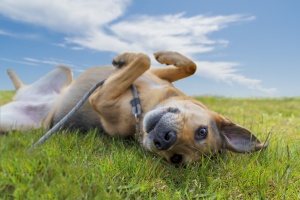 In addition to being an excellent form of exercise, walks stimulate your dog's senses. Walking allows your canine to see, hear, smell, and feel all sorts of things and people. Walks also provide your dog with the opportunity to interact with other dogs or with humans. Dogs that have received extensive opportunities for socialization are less likely to experience fear and anxiety in certain situations, such as veterinarian exams, as one study revealed.
Walks Improve Pet Behavior
Research shows that dogs that are regularly walked exhibit calmer behavior when they are at home. If you routinely walk your dog for the recommended amount of time, he/she will be less likely to display aggressive behavior such as biting, incessant barking, or urinating or defecating indoors. As concerned as you may be to see your pooch exhausted from walking, it is undoubtedly better for him/her to be in this state than in an agitated or combative state.
Professional Dog Walkers Provide Peace Of Mind
The act of hiring a dog walker can give you enormous peace of mind knowing your pet is being properly taken care of when you are away from home. You don't need to stress about being forced to stay at work late or returning from a trip later than you originally planned. A professional dog walker also offers companionship for your pet while you're away while also serving as a way to ensure he/she gets quality time outside the house.
A Professional Dog Walker Helps You Save Time
Let's face it: the world has become increasingly hectic. Therefore, everyone is always trying to multitask and optimize productivity. If you feel like you are so busy that taking care of your dog has become difficult, a professional dog walker can help alleviate this concern while simultaneously staying busy himself/herself and getting compensated for his/her service. It's a win-win for everyone. All you need to do is find a dog professional walker who is consistently available and willing to take care of your pet when you're gone.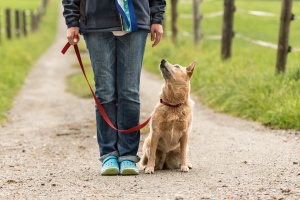 When searching for a dog walker, be sure to ask as many questions as possible about the person's experience. It is also a good idea to request recommendations and ask all prospective dog walkers if they are certified. Remember, a professional dog walker must be able to not only walk a dog but also pick up and dispose of his/her droppings, check the water supply, and take the dog to the veterinarian if he/she becomes sick or injured under their watch.
Speak To A Professional Dog Walker At Paw Pals
Reach out to the professionals at Paw Pals Pet Sitting to learn more about how a professional dog walker can simplify your life. We are dedicated to serving pet owners throughout Northern Virginia.
Paw Pals was founded by Mary Telesz, a local family woman and Australian Shepherd owner. Mary has over 15 years of experience in pet sitting.
Paw Pals provides both mid-day and weekend/after-hours dog walking services, which include walks, playtime, brushing, and treats, as well as fresh food and water and medications, if necessary. A standard visit is 30 minutes long, although we also offer extended visits (45 minutes). Our additional services include dog supply pick-up, taxi service, dog waste pickup, and house sitting. We always prioritize safety and require an initial "meet and greet" at your home before beginning dog walking services to introduce your pet to our walkers.
Call Paw Pals Pet Sitting today at (703) 345-1695, or contact us online for more information about our services.