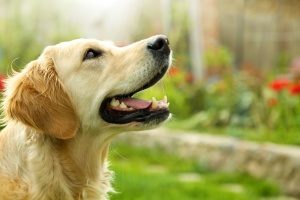 With the weather getting nicer, you and your friends are looking for a fun night out at a brewery. You are looking for a place to get a few drinks and you want the dog to come along with you. The only obstacle is, most breweries don't allow pets of any kind! You don't want to leave your best friend at home, and you certainly don't want to have the neighbors watch your dog again. Don't worry, though, as we have located some of the best dog friendly breweries in Northern Virginia. Now you don't have to worry about your dog being home alone, and you can enjoy some beers with your friends. Likewise, you may come across other dog owners with similar interests! With that in mind, let's take a look at the top 5 dog friendly breweries in Northern Virginia:
Brew Republic Bierwerks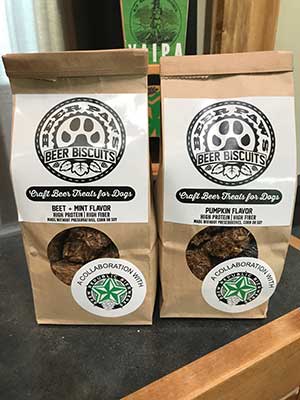 Brew Republic Bierwerks has offered signature brews to the people of Woodbridge since 2016. Their drinks menu boasts a strong list of brews including IPAs, ales, lagers, Witbier, Hefeweizen, and even soft drinks such as root beer. Brew Republic has a dog-friendly patio where you and your furry best friend can spend quality time together. Since they allow your dog to sit beside you while you enjoy a drink, neither of you will run out of things to do. Brew Republic has an event every single night year-round, some of which include radio bingo Thursdays and open mic Saturdays. There are even special events that happen sometimes outside of their normal event schedule. They even feature seasonal and limited edition brews that you can enjoy, so hurry and make a trip to Brew Republic Bierwerks when they offer them!
Caboose Brewing Company
With a location in Vienna and one opening soon in Fairfax, Caboose Brewing Company opened shop in May 2015. Caboose crafts a wide variety of brews, some which include Bohemian Pilsner, Belgian Witbier, and a list of lagers and ales. Drinks such as cabernet sauvignon and chardonnay are offered at Caboose as well. They even craft their own sodas and offer freshly farmed food options! Caboose offers water bowls for dogs in the outdoor patio area for your best friend as well. Your dog can enjoy a (non-alcoholic) drink right beside you on the patio! Caboose does have limited parking, however. We recommend that you either use Uber, Lyft, or take the W&OD trail. That way, you can take your dog on a fun walk while you make your way to grab quality drinks at one of the best dog friendly breweries in Northern Virginia!
Crooked Run Brewing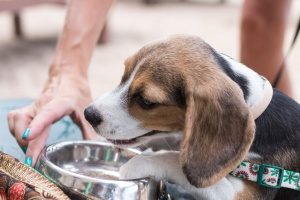 Operating since 2013, Crooked Run Brewing was founded in Leesburg by two young brewers. They opened a second location in Sterling in 2017, both which allow dogs in their outdoor seating areas. Since its expansion, Crooked Run has quickly become a fan favorite in Northern Virginia. Many people (and their dogs) love spending a night out at Crooked Run because of their signature brews. They offer a long list of ales and IPAs to try while your furry friend enjoys some fresh air right next to you. Crooked Run also features drinks such as Hefeweizen, Berliner Weisse, and stout. Almost all of the beers at Crooked Run have received high ratings from their guests. Make sure to try Supernatural, which won first place in the 2016 World Beer Cup for best Belgian-style ale!
Ornery Beer Company
If you plan to have a fun night out with not only your friends and your dog, but also your kids, consider Ornery Beer Company Taproom as a great option. Founded in 2015, Ornery Beer Company has two locations, but their taproom brewery in Bristow is one of the best dog friendly breweries in Northern Virginia. Their taproom, located inside a 20 barrel production brewery, offers and impressive selection of Pilsner, stout, ales, lagers, IPAs, Porter, and boasts a variety of snacks and small bites! They also host a plethora of events each week, ranging from axe throwing, trivia and bingo, to women's events, dog rescue events and yoga. With so much to choose from, you and your furry friend are sure to find something that appeals to you both!
Vanish Farmwoods Brewery
Potentially the most dog-friendly and kid-friendly brewery of them all, Vanish Farmwoods Brewery has been servicing the good people of Loudoun since 2014. With a field, pavilion, and indoor dog room, your best friend can enjoy the outdoors while you try the 20-plus taps offered at Vanish. Some of them include stout, Belgian Dubbel, Saison, Pilsner, Fruit Beer, Witbier, lagers, ales, and IPAs. On weekends, they offer smoked BBQ as well as wood-fired pizza. They even have a Mexican food truck, brought to you by Traditional Authentic Mexican Food! There are several acres of land at Vanish where your pup can roam and have a great time. Vanish encourages the whole family and then some to come out, so you can make it a night out with friends or even have a get-together with extended family!
(Blog post updated on March 4, 2022)