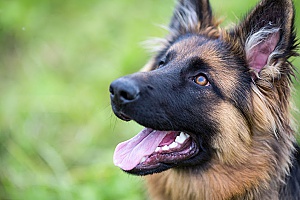 Giving your dog the absolute best isn't always super easy. Most of the time you can't find natural, healthy foods for them at the regular store. To find the specific toys, treats, brands, and customer service you're looking for, try out the pet boutiques in Northern Virginia. Each one has a unique take on pet care and can offer special services and supplies. If you don't have time to go buy them yourself, you can hire Paw Pals pet sitting company for their pet supply delivery. They will go to the boutique to pick up food, supplies, litter, etc. when you are unable or unavailable to do so yourself. All it costs you is an additional $20 to the total cost of the supplies.
Paw Pals provides an assortment of pet sitting services to Northern Virginia pet owners. A popular service they provide is dog walking services. If you have long days at work or run into the occasional day where you won't be home for long stretches of time, having a dog walking service can be extremely beneficial. They offer mid-day walks Monday through Friday between the hours of 10 am and 4 pm. This will provide your dog with much-needed walks, playtime, brushing, treats, and fresh food and water as needed. They can stop by for either 15, 30 or 45 minutes depending on what you prefer. Paw Pals also offers after-hours and weekend walks.
1. Kriser's Natural Pet in Fairfax, VA
Kriser's Natural Pet is one of the top pet boutiques in Northern Virginia that offers the very best in natural foods, treats, toys, and accessories for dogs and cats. They offer brands such as Acana, PureVita, Rad Cat, Fresh Is Best, Primal, The Blissful Dog, Fuzzyard, to name a few. Each brand they sell is Kriser certified so that you know it's completely natural. They also offer pet grooming services that use natural pet products and are delivered with a gentle touch from their groomers.
2. Felix & Oscar Pet Food…Naturally! In Springfield, VA
Felix & Oscar's goal is to keep your pet health by focusing on nutrition, education, and information. They can suggest a favorite treat or chew and offer information on ingredient panels and sourcing information. They offer a wide variety of wholesome and healthy dog foods which include, Acana, Canide, Fromm, Orijen, Real Meat, Verus, and Ziwi Peak. They offer cat food from brands like Feline Naturals, Lotus, Nature's Variety, and Red Barn.
3. Ally & Indy Pet Boutique in Alexandria, VA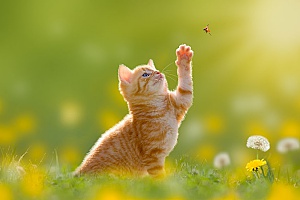 One of the best pet boutiques in Northern Virginia, Ally & Indy is a very versatile boutique because it offers pet products, grooming services, and walking services. Some of the brands they sell include Woody's Goody's, The Cat Ball, True Blue, Open Farm, Cat It, and many more. If you're interested in their grooming services you can rest assured that their boutique is cage-free. This means your pet won't have to wait in a cage to receive a bath, brush, mani/pedi, trim, full body cut, facial; ears, teeth, and paw scrub.
4. Canine Carousel in Herndon, VA
Canine Carousel offers full-service Pet Spa Boutique as well as retail pet supplies. They sell a selection of brands to include Acana, Fromm Family Foods, Primal and Zuke's. A unique feature about this boutique is that they have a bakery where they sell healthy, wholesome treats. They have special seasonal and birthday treats.
5. Petland Fairfax in Fairfax, VA
Petland Fairfax is a local pet store that helps thousands of families adopt new pets. A major feature of their store is their Pet Counselors who receive periodic training to stay up-to-date on techniques. Their goal as pet counselors is to educate you about pets and to assist in making informed decisions that can improve the quality of your pet's life.
6. Chico's Natural Pet Market in Falls Church, VA
Chico's Natural Pet Market is an Avant-Garde Pet Services concept that strives to always put animals first. At their store, they feature premium all natural and holistic brands, a grooming salon, Fancy Cats adoption center, The Amazonia Critter Atrium, as well as hosting an abundance of exciting events. Their Fancy Cats Adoption Event which is hosted every Saturday from 1 pm – 5 pm makes Chico's one of the best pet boutiques in Northern Virginia to take your pet to on the weekend.
7. Happy Hound in Lansdowne, VA
Happy Hound, The Dog Lifestyle Company is your one-stop-shop for healthy nutrition, quality toys, unique accessories, fresh treats, outdoor gear, and private wash stalls where you can bathe your dog yourself. They carry products that are natural, wholesome, and nationally sourced whenever possible. Some of the brands they sell include Grandma Lucy's, Nutri Source, and Zignautre, making it easily one of the top pet boutiques in Northern Virginia.
8. Great Dogs of Great Falls in Great Falls, VA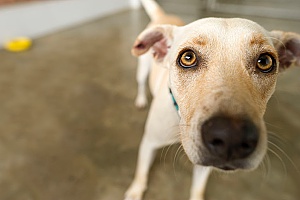 Great Dogs of Great Falls offers professional grooming services, nutritious foods and treats, toys, collars, leashes, harnesses, clothing, and gifts for you, your dog, and your cat. They stock a vast assortment of holistic dry, canned, and raw food that can feed dogs of all ages, sizes, and special needs. This boutique isn't just for dogs, as they have a wide range of products specifically for cats. They feature brands like The Honest Kitchen and Free Range Dog Chews.