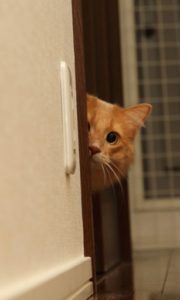 Post-Traumatic Stress Disorder (PTSD) is a condition brought on by a traumatic event. It can be caused by either a physical experience or by something that has been witnessed. PTSD is a very serious mental health condition, and although in the veterinary world it has not been 100% acknowledged, many professionals are now recognizing it as a legitimate diagnosis. Pets feel a wide array of emotions and can easily be thrown in to a PTSD state of mental health. These are some of the top environments that have contributed to pets experiencing PTSD:
1. WAR ZONES: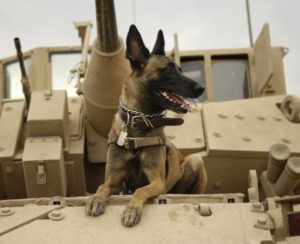 The constant gun fire and mortar blasts create a high level stress environment. In fact, many service dogs have had to be decommissioned because they become too afraid to do their job. Veterinary studies have also showed that after extended periods of time in a war zone these dogs' behavior becomes skittish, fearful, and oftentimes aggressive.
2. ABANDONMENT: Animals that are abandoned do not understand what they have done wrong to warrant being discarded. The abrupt transition can leave animals depressed and fearful.
3. ABUSE: Abused animals generally show severe signs of PTSD.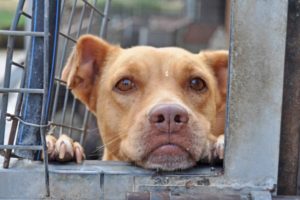 The trauma from inflicted physical pain leaves the animal vulnerable, nervous, and above all scared. When an animal is abused they lose trust. In the animal world trust is very important; it is the cardinal rule. Most animals that lose trust in humanity will need extra time and dedication to overcome their PTSD symptoms.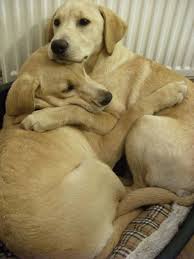 PTSD in animals, as in humans, is real and serious. Learning about the causes, symptoms and treatments can help you treat the condition. An animal suffering from PTSD does not exhibit normal animal behavior as they exist in a constant state of fear. Understanding this is crucial to assisting the animal along on his road to recovery. The process is slow. Rebuilding trust takes a lot of patience and love, but helping an animal live a fear and stress free life will be very rewarding. Here's to healthy living, both physically and emotionally, for our four legged friends.