Taking your dog out on a walk can be very beneficial for them, not only physically but mentally as well. Sometimes finding the time to do so, or if you are away from home, leaves you unable to take them out. Paw Pals is here to help get your dog get out of the house and allows them to take a quick walk. We love walking with dogs as much as they love going on walks. Paw Pals is the go-to Oakton VA Dog Walking service.
Dog Walking In Oakton, VA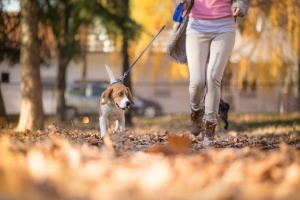 We know that your schedule is busy which is why we are willing to work with you on times and length of dog walking. We work with you to come up with the right schedule that will fit both you and your dog's timeline. This way everyone is happy! We are able to work with multiple or solo dogs as well. We will come to your home to pick them up, to make it even more convenient on your end. Paw Pals provides specialized services in dog walking in Oakton VA.
Contact Paw Pals Today
Work with Paw Pal today. We are excited to meet you, and even more excited to meet your dog. You can contact us by phone during business hours at (703) 345-1695 or reach out to us through our online request form. You can be worry free when we take your dog because we are certified, bonded and fully insured. As well as PetTech certified in Pet CPR and First Aid.