Finding the right Fairfax Station VA dog walking service to care for your pet can be worrying. We know that you are putting a lot of trust in us when you hire us as dog walkers. This is why we make sure that we meet you prior to our walking service. This just allows us to get to know you and your dog a little better as well as you get a better understanding of who we are. Our dog walkers will come over to your house to ensure that your dog is happy, healthy, and active while you're not there or just have too much going no to stop and take a walk.
Fairfax Station VA Dog Walking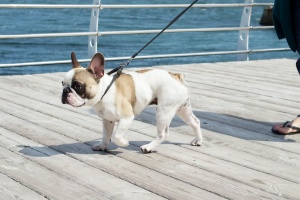 Taking your dog on a walk is a great way to get out some of their built-up energy from sitting around the house all day. It can be fun and engaging for them to get outside and explore around a little bit. When you work with us you are getting professional dog walkers. We work with dogs of all different kinds to help them get a little pep in their step and enjoy a walk around the neighborhood. We are all dog lovers, and most are dog owners themselves so it makes up happy to see your dog happy and healthy.
Contact Paw Pals Today
If you are in the market and looking for dog walking in Fairfax Station VA then get in touch with Paw Pals. You can give us a call during business hour at (703) 345-1695 or send us questions and ask a consultation through our online request form. We will be happy to work with you on our variety of dog walking services. We want to work with your schedule so we can find the best time to come give your dog a visit.