Leaving your dog in the care of a stranger can be really hard. Knowing that they are being taken care of by dog-loving professionals will make it a whole lot easier. Working with Paw Pals this is a guarantee. We work hard to find the perfect dog sitters so that you can have confidence in leaving your dog with us. Our Reston VA Dog Sitting services give your dog love and attention while you are away so you will not have to worry about your pet's wellbeing.
Reston VA Dog Sitting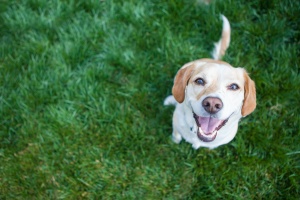 It doesn't matter if you are going to be gone for a while or if you are just a taking a short trip, you don't want to come home to a mess on your hands just because you left your dog home alone or because you let someone who is not a professional watch over your pup. We can help with that.
Here at Paw Pals, we want you to trust us with your dog so we promise that we will be treat them right, ensuring they are healthy and happy while you're away on vacation or away for just the day. We have a variety of dog care services that you can pick from to make sure your dog is cared for just how they like it. They will be watched, loved, and given just as much attention as they are used to receiving from you!
Work With Paw Pal
While we are watching your dog, our House Sitting and Garden Watering services can be added to your service. This is where our dog sitters will also look after your home and garden while you are away. Reach out to us today by phone at (703) 345-1695 or through our online request form. Paw Pals is licensed, bonded, and fully insured to work in Reston, VA. Our dog sitters are also 100% PetTech certified in Pet CPR and First Aid.