It can be kind of scary for your pet when their owner isn't home. Being put in an unfamiliar place for a long time until their owner returns can also be very stressful for your pup. At Paw Pals we know this and want to help. We want to make sure your dog gets the attention they need while being comfortable in their own home. When you work with our Oakton VA dog sitting services you will get the best of both worlds. Being able to be out of the home worry-free, and your dog will be as happy and healthy as when you left.
Dog Sitting in Oakton, VA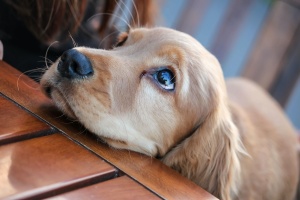 Oftentimes going on a trip, for a day or multiple, can bring with it the tricky questions of what to do with your dog. While there are a lot of options, the best choice is to talk with Paw Pals. We come to your dog, meaning they can stay in the comfort and familiarity of their own home while you are away. It doesn't matter how long you are gone for, we can work with you to get the best times for us to care for your precious pup.
We understand that every dog is different and because of that they need a different amount of attention and love in their own way. We will work with you on timing and scheduling, from 30 min to overnight, so that you are confident that your dog is taken care of the right way for when you at not home.
Work With Paw Pal
Each of our services can be paired with our House Sitting and Garden Watering service. This is where our dog sitters look after your home while you're away as well. Reach out to us today to work with you in Oakton, VA. You can give us a call any time during business hours at (703) 345-1695. Paw Pals is licensed, bonded, and fully insured, and our sitters are 100% PetTech certified in Pet CPR and First Aid.