Finding a place to board your dog can be stressful, but so is leaving them at home alone. So, what can you do then? Work with Paw Pals! Our dog sitters are dedicated sitters who will come over to your house and play, feed, watch, and love your dog. Since our sitters are also dog owners themselves, they know how to treat your pup just right. Our Manassas VA dog sitting services will make sure that your dog or dogs are happy and healthy when you are away, whether it be for a few hours or a few days. Just like your dog were one of their own pets our sitters will be there for them with lots of care.
Dog Sitting in Manassas, VA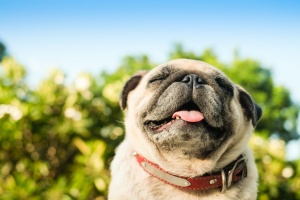 Sometimes leaving your dog behind is the only option. Taking them to another place to be watched can be stressful for them. Let Paw Pals come to you. We want your dog to be as comfortable as possible and taken care of while you are away.
We can work with you to decide the time and how often we visit, to make sure your dog is just as happy and healthy as when you left. Our dog sitters are always ready to jump in and take care of your pup. We are certified to do so, but we also just really love dogs. By hiring us to care for your puppy, you can be assured that they will get plenty of TLC while you are away.
Work With Paw Pals
Being able to leave your pets in their own home while you are away is the best way to keep them happy and stress-free. Paw Pals knows this and that is why we are ready to come to play, love, and care for your pets while you are gone. Contact us through phone at (703) 345-1695 or online through our request form.