We understand that you may have some doubts about leaving your pet alone in the house or boarding them in an unfamiliar place. That is why our Fairfax, VA dog sitting services will do everything they can to make your dog happy, healthy, and active while you are away. We will provide your dog or dogs with the attention and care that they need so they can continue living the good life as if you were there. You can be sure that Paw Pals dog sitters will get the job done right.
Dog Sitting in Fairfax, VA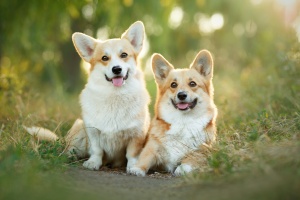 Hiring a professional dog sitting service can be the perfect choice when leaving your pup behind. They are able to stay in their familiar location and also get the love and care from one of our great dog sitters. We make sure to have a variety of times and hours that you can choose from so that it can fit you and your dogs schedule. We guarantee that this time is dedicated to your dog and reduce the alone time they would have without a Paw Pal sitter.
You can feel confident leaving your dog in our pet sitters' hands. This is because our sitters are certified in dog CPR and first aid. Our dog sitters are not only trained in watching dogs, but are all dog owners and lovers themselves. Whether it is meeting a new dog, or revisiting a familiar face, we are very excited to come to visit your dog. If we didn't love dogs, we wouldn't be dog sitters! Work with us and make sure your dog gets some attention when you are away from the house.
Contact Paw Pals Dog Sitters
Get the best professional dog sitting services with Paw Pals. You can reach us online through our online request form, or by phone at (703) 345-1695. We are happy to talk you through all our services and prices so we can find the best option the works for you from our professional pet sitters.