Leaving your dog behind is sometimes the hardest part about going out of town. We know you want to make sure your dog is going to have the best care and feel safe when you are not there. You don't have to worry about your dog being well cared for when you work with Paw Pals. All our dog sitters are trained professionals and on top of that, just love dogs. Look no farther for Fair Oaks VA dog sitting service. We are ready to work with you and your furry family member.
Fair Oaks VA Dog Sitting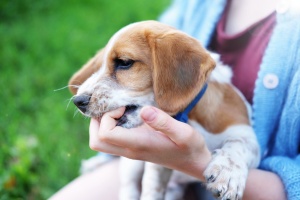 Why stress your dog out more when you are away by taking them to another location that they are not as familiar with. Let them enjoy the comfort of their own home and have us come to them. We want to work with you to find the best schedule for your lovable dog when you leave the house, no matter how long you are gone.
We have different options for services to choose from for scheduling different amount of times that we visit and different activities we can do with your dog to keep your dog happy and healthy while you're away. Our visits can vary from a quick 30 minuet visit to having our sitters stay overnight with your dog.
Work With Paw Pal
Paw Pals is a licensed, bonded, and fully insured company. Our dog sitters are 100% PetTech certified in Pet First Aid and CPR. In addition to our dog sitting services, you can pair them with our House Sitting and Garden Watering service. This way our sitters can look after your home while you're away as well as your dog. Contact us today to work with you in Fair Oaks, VA. You can reach out phone at (703) 345-1695 or request thorough our online forms.