Finding the right dog sitters can be tough. We know there is a lot of options and finding the right fit is often difficult. With Paw Pals, Clifton, VA dog sitting you don't have to worry about leaving your dog in the right hands. We are certified dog sitters and absolute dog lovers! We are here to care for your dog so you can leave your home without any worries.
Dog Sitting in Clifton VA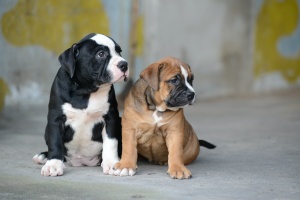 Leaving your dog while you're away should be the hardest part about leaving, not finding the right dog sitter. We are highly professional, and absolutely dog lovable, dog sitters for the Clifton VA area. You won't have to worry about leaving your pet for either a day or even an extended amount of time. We offer a variety of visitation times, play types and even offer overnight stays for your pet to make sure they are as happy as when you left.
If you want to get away for a little or maybe your day is just too busy and you don't have much time to be at home with your dog to give them the care they need. Looking for the best solution? That's where we come in. At Paw Pals with our Clifton, VA dog sitting services, we take away the worry and stress you may have about someone caring for your dogs when you're away. We make sure your dog stays happy and healthy.
Work With Paw Pal
To suit your needs we offer both regular visits as well as overnight dog & house sitting. Paw Pals is licensed, bonded, and fully insured. Our pet sitters are 100% PetTech certified in Pet CPR and First Aid. Each of our services can be paired with our House Sitting and Garden Watering service. This is where our pet sitters will look after your home while you're away as well. Contact us today to work with you in Clifton, VA.