Whether you are headed out of town for vacation or only gone for the day, Paw Pals in Chantilly VA dog sitting services will release you from all the stress of worrying about who will take care of your lovable pet. We're here to ensure the health and happiness of your furry family while you're away, and have them excited to greet you when you come home.
Dog Sitting in Chantilly, VA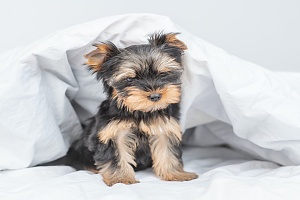 We know that leaving your dog alone is often not ideal for you or for them. This is where Paw Pals comes in. We know knowing that your dog is not always on their own while at home can be a lot more comforting. We work in the Chantilly, VA area to make sure that your dog is not left by themselves for too long of a time. Our highly trained professional dog sitters offer services that will suit any dog's needs, ranging from 30 minutes check in to overnight stays, depending on how much attention your dog needs.
We fully understand how hard it is to be separated from a loved one, especially if it's your dog who can't entirely take care of themselves. You may feel a lot of anxiety knowing that your dog will be uncomfortable and frightened if you board them with someone or put them somewhere you don't feel entirely comfortable leaving them there for an extended period of time. At Paw Pals, our Chantilly, VA dog sitters will make 100% sure that your dog is as comfortable and happy as possible.
They know the ins and outs of dog care because many of our sitters have dogs of their own. They also know how to love your dog, treat them right, provide fun playtime, and do everything they can to care for your pup. We want you to feel as much peace of mind as possible and feel at ease on your vacation or during a busy day knowing that your dog is cared for, comfortable, and happy.
Contact Paw Pals
Contact Paw Pals dog Sitting, LLC by making an online request or by phone at (703) 345-1695. We will be happy to discuss all of your pet care needs and how we can help.