If you're going out of town for a while or if you'll only be gone for a day or two, Paw Pals Centreville VA Dog Sitting provides you with the best in-home services to ensure that your dog (or dogs) are healthy and happy when you return home.
Dog Sitting in Centreville, VA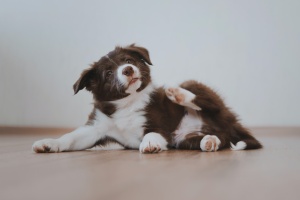 Whether you are gone for just the night or gone for longer Paw Pals is here to keep an eye on your pup while you are away. Dogs, just like us, feel the most comfortable being able to be in their own homes. With our Centreville VA dog sitting services you are able to leave your dog home and let us come to them! We have highly trained professional dog sitters whose services can range from 30 minutes to overnight, depending on what fits your dogs schedule best.
We empathize with your anxiety about leaving your dog alone at home by themselves or boarding them somewhere you don't trust when you are on away. We make sure to do everything we can to keep your dogs feeling as comfortable as possible and our Centreville, VA dog sitting services are here to help. All of our sitters have plenty of experience caring for dogs, as many are loving dog owners themselves; they know how to equally love and care for your dog and give it the attention, affection, and activity that your dog deserves. With Paw Pals, you can relax knowing that our Centreville, VA dog sitting services provide you with the perfect care, and that we will love and care for your dogs as if they were ours.
Work With Paw Pals In Centreville, VA
Paw Pals is the place to call for all your local dog sitting needs. We serve the Virginia area with expert dog sitting because we love to care for your dog as much as you do. We will make sure they are happy and receive plenty of love while your away. Call us today by phone at send a request online and we will be happy to discuss all of your pet care needs.