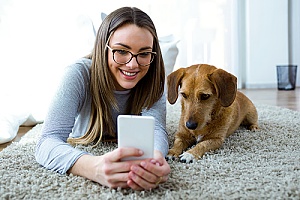 For years now technology has dominated Christmas wish lists, and the tech sales on Black Friday draw huge crowds. There is no reason to restrict exciting technology gifts to humans, though. Plenty of pet technology products exist, and they can really make your beloved, four-legged friend's holiday special.
Our 10 Favorite Pet Technology Products
Here are a few of our favorite pet technology gifts for your furry best friend.
1. Pebby Robotic Pet Sitter
It looks like a ball, and it sort of is a ball, but the Pebby is so much more. It has cameras, motion sensors, wireless charging capabilities, and can be controlled from your phone via the internet, wherever you are.
In other words, this ball lets you play with your dog even when you are not home. You can drive it around the house, giving your dog hours of fun instead of hours of boredom. The motion tracker goes on the dog's collar, and can provide you with information about their overall activity level and health.
2. Petcube Bites and Play
This product is a brilliant combination of two different products by Petcube. One, Bites, is treat dispenser that you operate from your phone. It has a camera and a speaker, so you can see and talk to your dog even when you are not home. You can also have them perform tricks or just sit, and reward them with a treat.
Play is a laser that lets you play with your dog. Much like a laser pointer and a cat, the laser from Play will beam along the floor, allowing your dog to chase it. It, too, has a camera so you can control it and play with your pet when you get bored at work.
3. Hoisin Automatic Pet Feeder
Nobody likes making their dog wait for his dinner, and an automatic pet feeder is a great solution when you know you will be home late. You can program it to dispense exactly the right amount so your dog will not overeat, too.
Like all great pet tech products, it has a camera and allows you to both see and talk to your pet.
4. PAW5's Rock 'N Roll Dog Bowl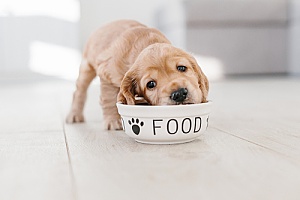 Dogs are rarely dainty eaters, but eating their food too quickly can be dangerous. That can cause choking, but it can also lead to more serious, even life-threatening digestive problems. If you are worried that your dog eats too quickly, there are all sorts of products out there to help.
This incredible half toy, half bowl is our favorite, though. It is basically a big puzzle, and once you have filled it with food your dog will have to nudge it around and play with it to get to the food inside. It does more than just slow down your dog while they eat, it also makes dinnertime fun and stimulating for them.
5. Scollar Mini Collar
This collar has a GPS tracker in it. If your pet (it works for dogs and cats) gets out, they will not be lost: the GPS tracker implemented in the collar will take you right to them.
It can also send you reminders about their flea medicine, and even remind you to feed them on time. If you install the right kind of pet door, the collar can activate those, too.
6. Petzi
Petzi is a webcam that dispenses treats. The problem with watching your pets via webcam is always that the pet might not be in the same room as the camera when you want to watch. Petzi's solution is to give out treats, so that your pet will be drawn right to the camera.
7. Pet Tunes
This is a bluetooth speaker for your pets. Many people play soothing music for their pets while they are alone in the house, but this speaker uses a special frequency that really calms them down.
8. Eyenimal Cat Videocam
If you have ever wondered what the world looks like to your cat, this is the product for you. It is a tiny camera that attaches to your cat's collar (it works for dogs too, but was originally designed for cats). Additionally, it is very light, so your pet will not even know that it is there.
9. Mattel Puppy Tweets
This one may be more for you. It is a small toy that clips to your dog's collar. When they bark or make other sounds, it triggers an automatic tweet on your account. The tweets can also be triggered by long periods of inactivity ("Your comforter does just what its name says it does").
10. ProFlight Panthera Cat Drone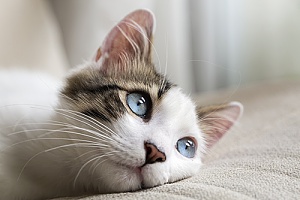 Yes, this is a drone that dangles cat toys for you. That may sound unnecessarily lazy, but anyone who has ever spent hours playing with an energetic kitten should see the incredible value in this.
Reach Out to Paw Pals to Learn More
If you are traveling for the holidays (after you have given your pet one of these pet technology gifts, of course), and need pet sitting or dog walking services, please contact Paw Pals today. We love all pets and we will treat yours like family.