Pets bring joy, love, and companionship into our lives. As responsible pet owners, it's essential to provide not only for their physical needs but also for their mental and emotional well-being. One delightful way to do this is by engaging in pet care games that your furry friend will absolutely adore.
In this blog, we'll explore various interactive games and activities that will not only keep your pet entertained but also contribute to their overall health and happiness.
The Benefits of Pet Care Games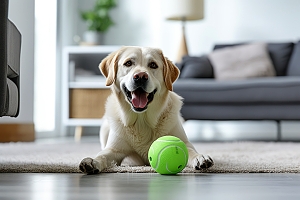 Keeping your pet's mind and body active is crucial for their well-being. Just like humans, pets need mental and physical exercise to stay healthy and happy. Pet care games offer an excellent way to achieve this balance.
Playing with your pet creates a strong emotional connection. It fosters trust and companionship, making your pet feel loved and secure. These moments of interaction are invaluable for building a deep bond.
For pets with anxiety or behavioral problems, structured play can be therapeutic. It helps alleviate stress and redirect negative behaviors, making your pet more relaxed and well-adjusted.
Interactive Indoor Games for Cats
Hide and Seek: Describe how to play a simple game of hide and seek with your cat using toys or treats.
Cats love to explore and hunt. Hide their favorite toys or treats around the house, and watch as they eagerly search and pounce. It's a great way to keep them mentally engaged.
Feather Wand Play: Explain the appeal of feather wands and how they mimic prey for your feline friend.
Feather wands mimic the movement of birds, stimulating your cat's natural hunting instincts. Spend quality time with your cat by moving the feather wand, and let them chase and pounce to their heart's content.
Interactive Puzzle Feeders: Introduce puzzle feeders and how they can mentally stimulate cats while providing a treat reward.
Puzzle feeders make mealtime fun and challenging. They encourage problem-solving and slow down fast eaters. Cats love the reward of getting to their food through play.
Engaging Outdoor Activities for Dogs
Fetch: Discuss the classic game of fetch and how it satisfies a dog's natural instinct to chase.
Fetch is a timeless favorite among dogs. It provides excellent exercise and strengthens the bond between you and your furry companion. Plus, it's a fantastic way to enjoy the outdoors together.
Obstacle Course: Explain how to set up a DIY obstacle course in your backyard or at a local park.
Create a mini-agility course with household items like cones, tunnels, and jumps. Your dog will love navigating the obstacles, and it's an excellent way to improve their coordination and confidence.
Agility Training: Mention the benefits of agility training for both physical exercise and mental stimulation.
Formal agility training is a structured way to keep your dog physically fit and mentally sharp. It's also a fantastic bonding activity, as you work together as a team.
Mind-Boosting Games for Birds and Small Pets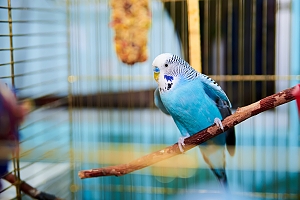 Birds and small pets like ferrets, hamsters, or parrots adore foraging. Hide treats or toys in their enclosure or play area, encouraging them to explore and discover.
Tunnel Play: Describe how tunnels and mazes can entertain small pets like ferrets, hamsters, or parrots.
Small pets love tunnels and mazes. These provide a safe space for exploration and exercise. You can find a variety of tunnel options in pet stores or make DIY versions.
Interactive Toys: Recommend toys like puzzle balls or treat-dispensing toys to keep these pets engaged.
Interactive toys challenge small pets mentally and physically. They have to work to retrieve treats or navigate puzzles, which keeps them entertained and sharpens their wits.
Virtual Pet Games
In today's digital age, there are virtual pet games and apps that can keep your pet engaged even when you're away. These games offer interactive experiences that stimulate their minds.
Share some popular pet game apps that pet owners can explore. These apps often include virtual toys, challenges, and activities to keep pets entertained.
While virtual games are a great supplement, they should never replace real-world play and interaction. Encourage pet owners to strike a balance between both to ensure their pet's happiness.
Safety Considerations
Safety should always come first. Provide tips on ensuring a safe play environment, such as removing choking hazards and securing play areas.
Guide pet owners on selecting toys suitable for their pet's size and temperament. Also, remind them to supervise playtime, especially with new toys. Common hazards like toxic materials in toys, small parts that can be swallowed, or strings that could pose a choking risk. Awareness is key to keeping pets safe.
Reach Out To Northern Virginia's Top Pet Sitters
In this exploration of pet care games, we've uncovered the multifaceted benefits that they bring to our cherished animal companions. These games not only provide mental stimulation but also strengthen the bond between pet and owner, leading to improved overall well-being. The cognitive challenges presented by games like puzzle feeders and foraging activities keep pets sharp, while the emotional connection forged through playtime fosters trust and affection.
Experiment with various games to find what delights your pet the most and explore a diverse range of activities tailored to their preferences and needs. Always remember that playtime isn't just about amusement; it's an essential part of responsible pet care, promoting both physical and mental health.
If you ever need assistance or want to ensure your pet receives top-notch care and stimulation, Paw Pals is here to help. Contact us today to enhance your pet's life and keep them happy, healthy, and thriving!