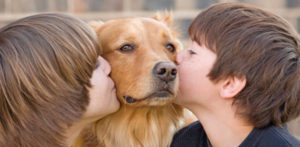 Pets are so special to us, and they bring a lot of joy into our lives. We want to do whatever we can for them, but sometimes it can be hard to find the time or energy for all the things we want to do for them. I know how busy life can be, but if you make some small changes during Pet Appreciation Week, your pet will feel so special!
A Homemade Treat For Your Pet
If you have a dog, cat or other pet, it's important to make sure they get the best nutrition possible. A lot of commercial treats that are available in stores can be quite unhealthy for your pet and can cause them to gain weight or develop allergies. If you want to make sure that what your furry friend eats is good for both their physical and mental health, it's important to make homemade treats at least occasionally.
Here are two easy recipes for homemade dog biscuits and one for cat treats so your pet can enjoy some tasty treats during Pet Appreciation Week:
Take Your Dog to the Park
Dog parks are a great way for dogs to socialize and get some exercise, but there are a few things you should know before taking your pup to the park.
Dogs need to run off some energy. Dogs are pack animals and they love spending time with their own kind. A good dog park will have rules in place that help everyone enjoy themselves safely, like not allowing aggressive dogs or puppies under 4 months old at the same time.
Make sure your dog is healthy enough for playtime at the park! If your pet is under-socialized or has behavioral issues, it may be best to bring him along on leash until he's more comfortable around other dogs (and people). As long as you're prepared with these tips, though, playing fetch with an old friend can be a fun way for both of you to spend time together!
Cat Grass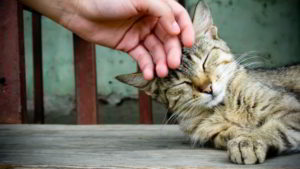 If you think that growing your own cat grass sounds complicated (it's not), here are some simple steps:
Fill a pot with soil
Sprinkle seeds on top of the soil with a few inches between each seedling (you can use seeds from an old lawn as well!)
Water regularly until plants have grown 3-5 inches tall
Pet Massage Time
Massage is a great way to keep your pet healthy and happy. It can relieve stress, pain, and muscle tension in your pet's body.
It can also be a bonding experience between you and your pet. Here are some ways you can give your dog or cat a massage:
Put on some soothing music or play their favorite game while giving them a massage. This will help them relax even more than usual!
If needed, trim down the fur that gets in the way of where you want to rub (like around their belly for instance). You might want to ask another adult family member for help with this if it seems like too much work for just one person.
Use lotion if necessary so that your hands don't get tired while rubbing away all those knots! For example: try using lavender scented lotion since it smells nice but won't irritate sensitive skin types like allergies – making it perfect for dogs with allergies because they're generally sensitive themselves!
A Healthy Pet is a Happy One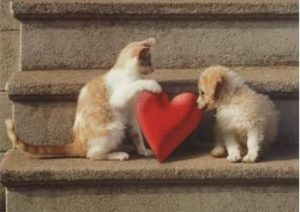 Take a few minutes to check the status of your pet's vaccinations, license, microchip and collar. Are they up-to-date? Is their tag securely fastened on the collar? Do they need to be vaccinated again soon? If so, make an appointment with your veterinarian today!
When you know your pet's current health status it will help keep them safe from disease outbreaks that can occur in hot summer months. You will also have peace of mind knowing that if something does happen to them you are prepared for it.
Let Your Pet Know They're Loved
With all the love and attention you give your pet, it's only natural to want them to feel special. So this week, make sure you take some time out of your day to make your dog or cat feel loved with a homemade treat or by taking them on a hike around the park.