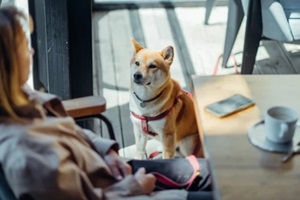 Paw Pals Pet Sitting, a renowned pet-sitting service provider, is celebrating a decade of success in the industry and basking in the glory of winning the Best In NOVA Award. This milestone and accolade underline their dedication to offering unparalleled services to pet parents in Northern Virginia.
A Decade of Tail-Wagging Success
The story of Paw Pals Pet Sitting began ten years ago. The company was born out of a passion for animals and a desire to provide the best care for pets when their owners couldn't be around. Over the past decade, Paw Pals has carved out a niche for itself as one of the most reliable pet-sitting services in Northern Virginia.
Our journey is filled with countless moments of joy, hard work, and undeniable commitment to their furry clients and their human parents.
Through this journey, Paw Pals Pet Sitting has mastered the art of pet care, understanding the unique needs and temperaments of different pet breeds and species. This knowledge allows them to offer personalized care to each pet under their watch.
Winning The Best In NOVA Award
Paw Pals Pet Sitting has been awarded the Best In NOVA Award for its exceptional service. This prestigious accolade serves as an affirmation of the high-quality pet-sitting services that the company has consistently offered over the years.
The Best In NOVA Award is given to businesses that demonstrate excellence in their respective fields. Winners are selected based on various factors, including customer satisfaction, service quality, and contribution to the community. By winning this award, Paw Pals Pet Sitting has proven its dedication to maintaining the highest standards in pet care.
Exceptional Services that Stand Out
What sets Paw Pals Pet Sitting apart is their commitment to ensuring that pets are comfortable, happy, and well-cared for. Their pet sitters are trained professionals who are passionate about animals. We go above and beyond to ensure that the pets under their care feel loved and secure.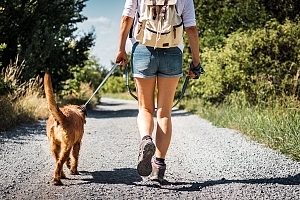 The company offers a wide range of services, including dog walking, pet sitting, overnight pet care, pet taxi service, and more. Each service is designed to cater to different pets and their owners' unique needs. Whether you're going on a vacation, working late, or need someone to take your pet to the vet, Paw Pals Pet Sitting has got you covered.
A Commitment to The Community
Paw Pals Pet Sitting doesn't just stop at providing excellent pet care services; we are also actively involved in community development. The company regularly participates in local events and supports various animal welfare organizations. This active involvement in the community is another reason why Paw Pals Pet Sitting is loved and respected by their clients and peers alike.
Celebrating With Gratitude
As Paw Pals Pet Sitting celebrates this double achievement, we express their deepest gratitude to their loyal clients, dedicated team, and everyone who has supported them on this journey. This milestone isn't just a celebration of their success; it's a tribute to the trust and faith that their clients have placed in them over the years.
Looking ahead, Paw Pals Pet Sitting is excited about the future. We plan to continue offering top-notch pet care services while exploring new ways to better serve their clients and the community. With their passion for pets and commitment to excellence, there's no doubt that the next decade will be filled with even more tail-wagging success.
Paw Pals Pet Sitting's ten-year journey is a testament to their unwavering dedication to pet care. Their recent Best In NOVA Award win further solidifies their position as a leading pet-sitting service provider. As we celebrate these achievements, we look forward to many more years of serving the pets and pet parents of Northern Virginia.
Experience Our Exceptional Northern Virginia Pet Sitting Services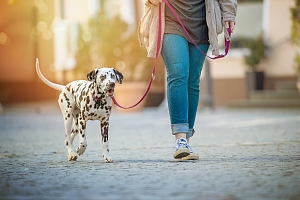 Whether you need dog walking, pet sitting, or personalized pet care, Paw Pals Pet Sitting is the trusted choice. Our award-winning services ensure that your paw pals are in the best hands, giving you peace of mind and letting your pets enjoy professional care in the comfort of their own homes.
But don't just take our word for it. Join the community of satisfied pet owners who have experienced our exceptional service firsthand. As we celebrate a decade of quality pet care and the Best In NOVA Award honor, we invite you to discover the Paw Pals' difference.
Ready to give your pets the award-winning care they deserve? Contact Paw Pals Pet Sitting today at (703) 393-7297 or online, and let us create a personalized care plan tailored to your pet's unique needs. Here's to another decade of excellent pet care!