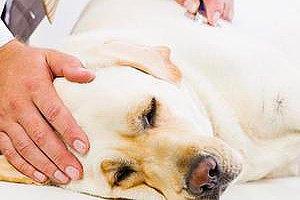 If only your dog could talk. You would then know exactly what your dog is trying to tell you without having to guess. In fact, dogs do communicate. They communicate with body language, and It is up to us to recognize it and understand what they are saying. Reading their cues is also how to tell if your dog is sick and get them the help they need, and could even save your furry friend's life.
Signs of Illness in Your Dog
Any behavior that is unusual for your dog can be an indication that something is wrong. For example, if an energetic dog is suddenly lethargic, or an always-hungry dog is not interested in food. Don't ignore these signs; err on the side of caution by getting the dog to the vet. Important symptoms to look for include:
Bad Breath: Bad breath (not just "dog breath") can signal a parasite load or disease.x`
Excessive Drinking or Urination: Some dogs drink a lot of water. However, if your dog seems to be obsessively drinking water, it could be a sign of an insulin problem. If your dog is urinating or attempting to urinate more often than is normal, it may have a urinary tract infection developing.
Appetite Change Leading to Weight Gain or Loss, Vomiting:  A change in appetite that lasts for more than 24 hours could be an indication that your dog is not feeling right. Vomiting frequently is another sign of illness warranting a trip to the vet.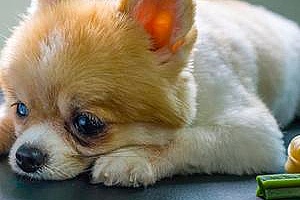 Sudden Drop in Activity Levels: Lethargy is a common symptom that your dog is not feeling well.
Lameness, or Difficulty Climbing Stairs: An older dog or a dog with arthritis setting in will naturally begin to slow down when doing activities that strain its joints and muscles, especially in the hind legs and back. When the dog runs, you may observe some lameness in one or more of its limbs. Lameness combined with imbalance or head tilting is a sign of a neurological condition.
Excessive Coughing or Sneezing: These signs are symptoms of a possible respiratory infection. Coughing that is persistent, a bloody discharge from the mouth or nose, or labored breathing are other signs of illness that need a vet's attention.
Head Shaking, Scratching at Ears: These symptoms often indicate parasites or infections in the dog's ears. You may even notice a foul smell emanating from the ears.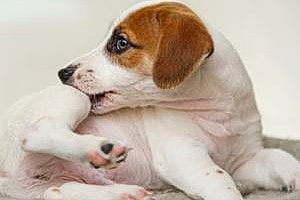 Dry Itchy Skin, Hair Loss, Sores, or Lumps: Abnormalities in the dog's skin need to be treated. Dry itchy skin can be a symptom that your dog has allergies, or it could be that the dog has a parasite infection. Sores are also a symptom of parasites or fungal infections. If the dog is obsessively chewing at a particular place on its body, it is a sign that something is wrong and needs to be treated. Left alone, the dog's constant chewing and licking at it can create a hot spot that can turn into a serious secondary infection. Lumps appearing under the dog's skin are common as the dog ages and many are benign. However, some lumps are signs of cancer.
Change in Bowel Movements:  How to tell if your dog is sick? Any change in bowel movements are a warning sign. Look for parasites in the stool. If your house-trained dog is suddenly having accidents in the house, it could be a problem with the dog's digestive system.
Red, Goopy, or Cloudy Eyes: Eye discharges are normal, but if it becomes chronic, gunky, or excessive, you should have the vet look at it. It could be as simple as allergies, but it could also be a symptom of glaucoma or other eye disease. Yellow, green, or gray discharge warrants a vet appointment.
Fever: You cannot tell whether your dog has a fever based on the wetness or dryness or heat of the dog's nose. Only by taking the dog's temperature can you know if it has a fever. The easiest way to take the dog's temperature is using an ear thermometer. Ear thermometers are available from any retail pet supply store or online. If your dog has a temperature of 103 or above, you need to get the dog to the vet immediately.
Preventive Care is Important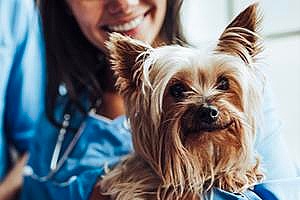 Sometimes the signs of illness are hard for owners to spot until the symptoms present themselves in obvious ways. One good way to help prevent these health problems is by keeping up with annual or semi-annual veterinary exams.
Depending on your dog's age, symptoms and overall health, preventive testing may include the following:
Tests to evaluate the functioning of your dog's internal organs and electrolyte balance.
Blood and fecal tests to determine the presence of parasites or infectious diseases.
A complete blood count to identify any blood-related issues.
Urine tests to identify any urinary tract infections and evaluate kidney function.
A thyroid test to determine if the thyroid gland is functioning properly.
An ECG to screen for heart disease.
Based on the results of these tests, additional testing may be needed. Discuss with your veterinarian the various treatment options and at-home care. You'll also get a better understanding of how to tell if your dog is sick.
Reach Out to a Professional for More Information
One way to stay on top of your dog's health is by getting help with your dog's care from the licensed professionals at Paw Pals. They provide dog walking and dog sitting services for busy owners, so their dog is not left alone for long periods of time. The Paw Pals specialists are not veterinarians, but are trained to spot health problems, how to give emergency first aid, and are able to get the dogs in our care to the vet if necessary. Contact them today for more information about pet care and to acquire services.