When it comes to pet ownership, responsible care is essential to ensure the health and happiness of our furry friends. However, there are times when we must leave our pets in the hands of others, such as when we're away for work or travel. This is where Paw Pals Pet Sitting steps in as your reliable companion for pet care.
In this blog, we'll explore the key elements of responsible pet care and how Paw Pals Pet Sitting excels in ensuring your pets receive the love and attention they deserve.
Understanding the Responsibilities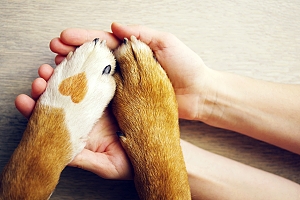 Responsible pet care starts with understanding and fulfilling the basic needs of your pets. These include daily care routines like feeding, exercise, and grooming. At Paw Pals Pet Sitting, we make sure that every aspect of your pet's well-being is covered.
Feeding and Water: Your pets' dietary requirements are taken seriously. We provide the right portions and adhere to any dietary restrictions.
Exercise and Playtime: Physical activity and mental stimulation are essential for a happy pet. We ensure your pets get the exercise and playtime they need.
Grooming and Hygiene: Grooming, including bathing, brushing, and nail trimming, is part of our routine. We prioritize your pet's cleanliness and comfort.
Choosing the Right Pet Sitter
Selecting the right pet sitter is crucial for responsible pet care. Paw Pals Pet Sitting stands out in this regard.
Qualifications and Training: Our team of pet sitters is highly trained and qualified to care for pets. They understand pet behavior and health.
Personalized Care and Attention: We believe in treating every pet as an individual. Your pet's unique needs and preferences are our top priority.
Trustworthiness and References: We have a track record of trustworthiness and reliability. You can rely on us to care for your pet like family.
Compatibility with Your Pet: We understand the importance of compatibility between your pet and the sitter. We ensure the best match for your pet's comfort.
The Importance of Communication
Effective communication is key to responsible pet care. At Paw Pals Pet Sitting, we ensure clear and constant communication with you.
Setting Clear Expectations: We work with you to set clear expectations for your pet's care. You'll always know what to expect.
Providing Essential Information: We gather all the necessary information about your pet, including dietary needs, medications, and any specific concerns.
Regular Updates and Check-Ins: While you're away, we keep you updated on your pet's well-being through regular check-ins and messages.
Creating a Safe and Comfortable Environment
A pet's environment plays a significant role in their well-being. We make sure your pet is in a safe and comfortable space.
Pet-Proofing Your Home: Before your departure, we pet-proof your home to eliminate potential hazards.
Providing Necessary Supplies: We ensure your pet has all the supplies they need, from food to toys.
Maintaining a Clean and Organized Space: A clean environment is a healthy environment. We maintain cleanliness during our pet sitting.
Establishing Routines: Consistency is key. We establish routines to provide a sense of stability for your pet.
Ensuring the Well-being of Your Pet
Responsible pet care isn't just about the basics. We go the extra mile to ensure your pet's overall well-being.
Mental and Physical Stimulation: We engage your pet in activities that stimulate their body and mind.
Social Interaction: We provide companionship and social interaction, which is vital for many pets.
Handling Separation Anxiety: We recognize and address separation anxiety to make your pet as comfortable as possible.
Monitoring Signs of Stress or Illness: We are vigilant about any signs of stress or illness and take appropriate action.
Exercise and Enrichment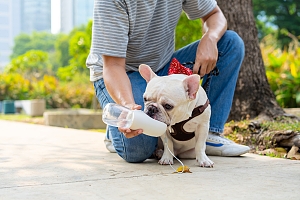 Exercise and enrichment are crucial for your pet's happiness. We ensure that they get the physical and mental stimulation they need.
Daily Exercise Requirements: We stick to your pet's exercise routines to keep them active and healthy.
Stimulating Activities and Toys: We introduce stimulating activities and provide engaging toys to keep your pet entertained.
Outdoor Adventures (if applicable): If your pet enjoys the outdoors, we'll take them on safe and enjoyable adventures.
Nutrition and Feeding Guidelines
Proper nutrition is at the core of responsible pet care. We provide the right food and adhere to feeding guidelines.
Proper Diet and Portion Control: We feed your pet according to their specific dietary needs and portion control.
Special Dietary Requirements: If your pet has special dietary requirements, we accommodate them.
Food Allergies and Sensitivities: We're cautious about any food allergies or sensitivities your pet may have.
Grooming and Hygiene
Grooming and hygiene are essential for a pet's comfort and health.
Bathing and Brushing: We ensure your pet stays clean and comfortable through regular bathing and brushing.
Dental Care: Dental hygiene is crucial for pets. We pay attention to their oral health.
Nail Trimming: Keeping your pet's nails in check is important, and we take care of it.
Preventing Parasites and Fleas: We follow preventative measures to keep parasites and fleas at bay.
Health and Medical Care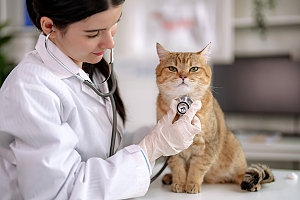 Your pet's health is a top priority. We take all necessary measures to ensure their well-being.
Regular Vet Visits: We keep up with regular vet visits and medical check-ups.
Vaccinations and Preventative Care: Staying updated on vaccinations and preventative care is part of our routine.
Recognizing Signs of Illness: We are trained to recognize signs of illness and take action promptly.
Emergency Protocols: In case of emergencies, we have protocols in place to get immediate medical attention.
Maintaining a Healthy Relationship with Your Pet
Building a healthy relationship with your pet is key to responsible care.
Building Trust and Bonding: We take the time to build trust and a strong bond with your pet.
Positive Reinforcement Training: We use positive reinforcement techniques to encourage good behavior.
Addressing Behavioral Issues: If there are behavioral issues, we work on them with care and patience.
Reach Out to the Northern Virginia Pet Care Experts
Responsible pet care is a top priority for all pet owners and Paw Pals Pet Sitting is here to make sure your pets receive the love and attention they deserve. From daily routines and exercise to grooming, nutrition, and medical care, we've got it all covered.
When you entrust your pet's care to Paw Pals Pet Sitting, you can rest easy knowing that your furry friends are in good hands.Remember, responsible pet care is a partnership between pet owners and pet sitters. Get in touch today to schedule a pet sitter.