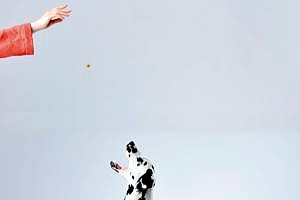 The COVID-19 pandemic and government-mandated lockdowns have required many workers to work from home for an extended period of time. One of the many benefits those lucky workers have enjoyed is being able to spend more time with their beloved pets at home.
If you are currently working from home, your pet probably loves the additional time it gets to spend with you. It means more time to interact with you and deepen the bond you already have. When it is time for you to focus on work, however, having pets at home can be a challenge. Your pet may not understand why you are so distracted for so many hours each day. After all, who doesn't want to play ball or go for a walk?
After many weeks of having you home all day and night, your pet may have become a bit of a pest as it wants and expects your attention constantly. Your pet may sit and stare at you and give an occasional bark. It may bring a toy to you and wonder why you won't play. Your pet has no concept of conference calls, virtual meetings, or computer research time. How can you make the most of the situation?
Easy Ways to Entertain Pets at Home While Working from Home
It's easy to manage your pet while you work from home. Understanding what they need and providing it will strengthen your relationship and help your pet relax. Here are some easy ways to do it:
Establish a Daily Routine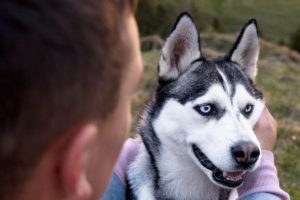 The easiest way to train and manage any pet is to establish a daily routine and stick to it. That means you do the same thing at the same time each day. Get out of bed at the same time every morning, eat breakfast, go outside, play, nap, eat dinner, and go to bed at the same time each night. You may be surprised how fast your pet understands the new routine — a few days is all it takes. Over time, your pet will relax because it knows what behaviors are expected at set times of the day. The more consistent you are in following the routine, the easier it is for everyone.
Establishing a routine is essential for training a puppy or a new pet. It will make the job of housebreaking a puppy much easier, and a new pet will become accustomed to a new home with a lot less stress.
Go for Scheduled Walks
Take a break from your work and take your dog for a walk every day at the same time. It's a good exercise for both of you. Most importantly, it allows your dog to release stress, work off pent-up energy, and enjoy the mental stimulation dogs need for good health.
Take a scheduled walk in the morning, again at midday and again in the evening after dinner. Within just a day or two, your dog will be able to relax and nap while you are hard at work at your desk.
Create DIY Toys
Make sure your schedule includes time for your pets to play with you. In your pet's mind, nothing is better than playing with you. What can you do when your pet wants to play with you when you are in the middle of a work project with a deadline? Distract your pet with a toy — don't scold it. Like most pet owners, you probably have toys around that your pet can play with by themselves. If not, make your own toys!
For cats, almost anything can be a toy — a string, a balled up piece of newspaper or an empty paper bag or box will be fine.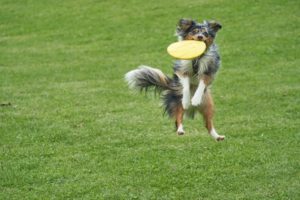 For dogs, you can make simple and inexpensive toys that will keep the dog occupied — at least until you are finished with your conference call. For example, stuff an old dried-out shin bone or hollow antler with peanut butter or soft cheese mixed with kibble. If you don't have an old bone, use an empty plastic soda bottle without the cap. Put some kibble in it and watch your dog work to get the kibble to spill out. You can also use a sealed plastic container with strategically-sized holes poked into it. (Keep an eye on your dog to make sure it doesn't try to eat bits of plastic to access the kibble!)
Invite Your Pet to Work Meetings
Depending on the situation, bringing your pet to a virtual meeting can be a way to lighten the mood and bring a few minutes of joy to everyone. Your pet will probably enjoy the unexpected attention.
Take Breaks to Interact with Your Pet
Build time into your daily routine for short scheduled breaks. That will be time for you to interact with your pet by playing, training, cuddling, sharing a snack, going outside for a few minutes of fun, or all of the above!
Work with Paw Pals
If your work keeps you from being able to take your dog for a walk or spending quality time with your pet, consult with the pet care experts at Paw Pals. They are available to answer your questions about your pet's behavior and work with you to provide it with the attention it needs when you cannot. Contact them today for more information about their professional pet care services.