If you have kids, you know that the best family dogs are ones that love to play yet are gentle towards children. If you're looking for the perfect companion for your family, try one of these amazing dog breeds!
The Bulldog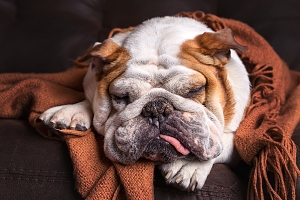 The Bulldog can spend all day playing with the kids, but is docile and quiet enough to be a great cat babysitter. They are especially nice for families with small children, since they're sturdy and muscular enough to withstand a lot of rambunctious activity!
These dogs tend to be quite mellow and slow moving; which makes them easier to train than other breeds. Bulldogs also need regular baths as they tend to have sensitive skin.
The Beagle
The beagle is a lively, fun-loving dog that loves to play. They have a happy, cheerful disposition and are known for their willingness to please their owner. The beagle makes a great companion for families with children because they're affectionate and love to snuggle. If you have young children who need supervision when playing outside, this breed may be the perfect choice for your family since they will likely follow them around wherever they go.
The Border Collie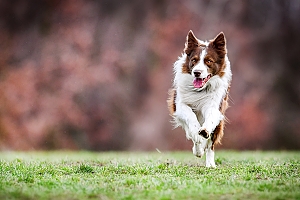 If you have kids who enjoy sports, hiking or spending time outdoors, there's no better companion than this breed of dog.The Border Collie (also known as the "BC") is a high energy dog that loves to run and play. They're also known for their intelligence and can be trained to do numerous tasks such as herding sheep or performing tricks like playing dead!
Their long coats need to be brushed regularly to avoid matting but their coat is incredibly soft and silky once it's groomed properly. The Border Collie might not be right for everyone because they are extremely sensitive so other dogs in your home could cause issues if they don't get along well either with each other or humans who aren't part of the family unit (for example: friends coming over).
The Newfoundland
Newfoundlands are a wonderful choice for families with children. They're gentle giants, who love spending time with kids and will play with them for hours on end. Newfies are also very affectionate, so they make excellent companions to children of all ages.
If you have an older child or two, they'll enjoy playing Frisbee or ball with their new friend, who will happily bring it back over and over again until the child decides that's enough fun for one day! Newfies love cuddling up next to their human on the couch while watching TV as well. Don't worry about your little ones getting hurt by this large dog—they're extremely protective of their family and won't hesitate to put themselves between your child and danger when needed!
Bull Terriers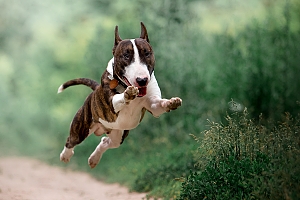 Bull terriers are happy dogs that enjoy almost any activity their families do – from swimming in the backyard pool to playing frisbee in the park – these dogs are up for anything! Their goofy nature makes them perfect for families with lots of energy.
Bull Terriers were originally bred to be fighting dogs, so they are highly intelligent and playful. They love to play rough with each other, but they also love cuddling up on the couch with their families as well! So if you have kids who like wrestling or roughhousing but don't want an aggressive breed of dog, this breed is a great choice for you!
Other dog breeds that make great companions for families with children of all ages.
These five breeds of dogs make for great companions for families with children of all ages. Here are some additional family friendly dog breeds:
Great for families with small kids: Pugs, bulldogs, and shih tzus are very patient and gentle with children. They don't mind being picked up or held by little ones and will be happy to lie on the floor while you play with your kids.
Great for families with older children: Doberman pinschers, German shepherds, huskies and golden retrievers are smart dogs that love people—and they like to learn new things! These breeds enjoy learning tricks and other fun activities that can keep older kids engaged in their training sessions together.
Great for active families who like taking long walks: Labrador retrievers were bred specifically to retrieve birds from the water so they are excellent swimmers which makes them perfect companions if you enjoy running around at the beach or lake (or even just spending time at home near a pool).
Any Dog Can Be A Family Dog
Families with children need a dog that's calm and gentle, but also playful and energetic. While any dog can be a good family dog, these specific dog breeds have an established reputation for not only keeping your kids safe but also providing love and entertainment for the whole family.