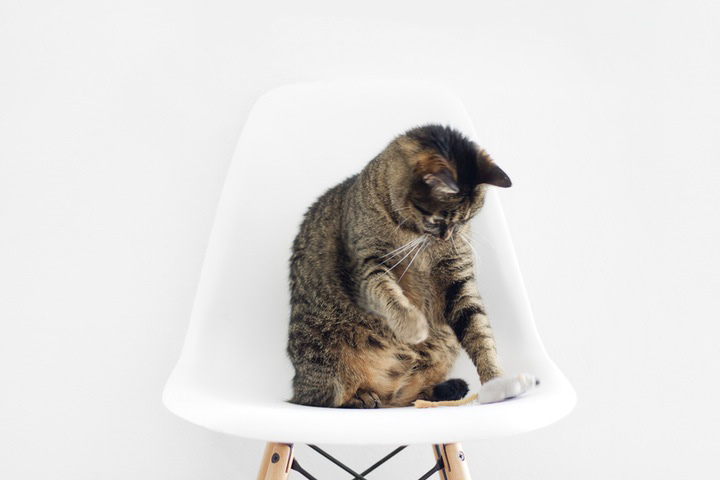 Playing with your pet doesn't necessarily require you to go out to the store to purchase a toy for them – sometimes the most fun your furry friend has is playing with household objects! Figuring out how to effectively entertain them is critical to their health and happiness. The following are a five fun and easy pet care games to play with your furball:
Blanket Forts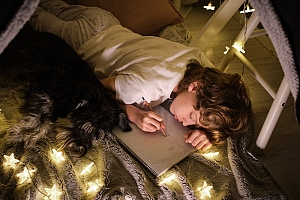 Just think about how excited you were to build forts when you were a kid. On a rainy day, try creating an obstacle course for your companion to play through. Clear out enough space to lay out blankets, then prompt your pet to venture inside. Don't use anything that could harm your animal in any manner.
Giving treats often makes the training process much easier—but remember, this is about fun! Walk your dog (or adventurous cat) through the course a few times while rewarding them. Once they are comfortable with the course, position yourself at the end of the course to see if you have conditioned them enough to jump the hurdles. Not only is this a cute and inexpensive exercise for your pet, but it's a form of training!
Hide and Seek
It's not just for toddlers–pets love the concept of "now you see me, now you don't." Grab a handful of treats or your pet's favorite toy and use it to entice them to your hiding spot. Domesticated animals love mystery because it reminds them of their hunting instincts in the wild. A simple game of hide and seek can move mountains when it comes to bonding with your pet.
Word Recognition
Believe it or not, both dogs and cats can actually recognize specific words and phrases if they are repeated enough and in the same tone. Start off by using one to two of your pet's favorite toys. After calling out the name of the toy, throw it to the animal so they recognize that you are associating that phrase with that particular object.
Keep the terms simple and maintain the same tone. Eventually, your pet will begin to recognize and place the sound you are making with the object you are referring to, thus training them on word recognition.
If people are unsure of whether both cats and dogs can accomplish these tasks, one can look to potty-trained felines to understand that both species possess the cognizance to be trained with the proper amount of effort.
Red Light, Green Light
If your dog knows how to "stay," and "come", this is the perfect game to get exercise, and can be played with others. One person stays as the game "moderator," but instead of shouting "red light!" "green light!" the moderator will be yelling "stay!" and "come!" These slight changes will allow the dog to partake in the thrilling children's game. If you treat your dog after each command, they are sure to pick up the game in no time.
Nosework
Play detective with your dog. Hide various treats around the house, and see how fast your furry friend can find them. Once your pet has located treats in obvious places, start challenging them by getting more complex.
Move into the yard, and begin training your dog on how to locate the same smells from farther distances. Nosework is about stimulating your pet's olfactory glands, while playing with them in the process.
Pet Care Is Fun
Easy pet care games only need involve two common factors: attention and love. Using simple household items to challenge your pet and sharpen their abilities are some of the best ways to play with your pal.
Whether you're playing hide and seek over forts, or using word recognition during a game of red light, green light, your furry friend is sure to be engaged and thankful for the creativity and attention. Contact Paw Pals for more information.