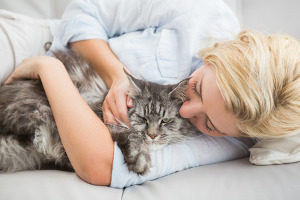 Cat owners occasionally have to leave their feline friends home alone. If you will be gone for more than a day or two, you will need to either board your kitties or hire a reliable cat sitter. Though cats are pretty good at fending for themselves for a while, they still need fresh water, fresh food, fresh litter, and the company of a person you can trust and who will love and care for your cat as much as you do. That is why Paw Pals' cat sitting service should be your choice.
Paw Pals provides a wide variety of pet sitting services both in-home and out-of-home for dogs, cats, and other small pets around Northern Virginia. Whoever you hire to take care of your cat, you need to know something about that person. Here are seven questions you should ask to satisfy yourself that the person you are hiring is the kind of person you want to take care of your cat.
1. What experience do you have with cats/animals?
You want to know if this sitter has any experience taking care of other people's pets, especially cats. This may be an obvious question, but you should use it to engage in conversation about the extent of the sitter's experience. For example, find out if the sitter has any experience with animal health. Is the sitter able to determine if the cat is ill? If you have a cat with behavior or health problems, you probably want an experienced sitter.
Paw Pals sitters are 100% PetTech certified in Pet CPR and first aid.
2. What services do you provide for your fee?
Make sure you both understand what services the sitter's basic fee covers and how much time the sitter will spend in your home with your cat. At a minimum, the cat sitter should feed the cat at agreed upon times each day, provide fresh water and clean the litter box daily. Additional services may include medicine administration, grooming, vet appointments, or petting or play time. Your cat may or may not need those services. Make sure you get those services and understand what the additional charges will be. Many professional cat sitting service companies provide a written service contract that specifies the fees to be charged and the services to be provided.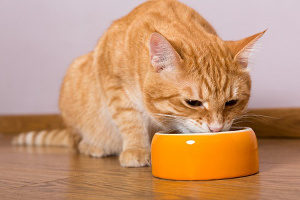 Paw Pals pet sitters come to your home to give your cats the attention, exercise, food, and supplies they need. The Cat's Meow service includes playtime attention, brushing, treats, fresh food and water, litter box cleaning, and medication administration. You will find a good variety of options for visits, both in frequency and length. If you don't want to leave your cats all alone at night, a certified and trusted Paw Pals cat sitter can stay at your house with your cats overnight to care for them and keep them company.
Paw Pals also offers house sitting and garden watering in addition to its cat sitting service. The cat sitter can take care of your cats and your home while you're away.
3. Are you licensed and insured?
Accidents happen. You need to make sure you and your property are protected if anything happens while you are gone. You also want to be sure you have a sitter who is responsible enough to have complied with local laws pertaining to pet sitting services.
Paw Pals is licensed, bonded, and fully insured.
4. Can you provide references?
The sitter should be willing to provide two or three references who can attest to the sitter's reliability and performance. Be sure to call the references and talk to them about their experiences with the sitter. If the sitter has a website, look at the reviews.
Paw Pals has a list of references that can be provided upon request. Paw Pals is also proud to publish its reviews on its website.
5. Will anyone else be entering my home or caring for my cat?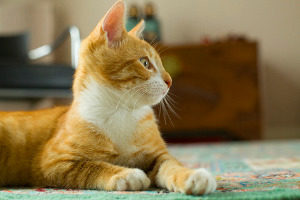 You have the right to know if the sitter intends to share this job with anyone else. You have the right to know if the sitter plans to bring anyone else into your home. For example, the sitter may want to bring a young child along while taking care of your cat. You do not have to agree to those arrangements. You should make your views very clear on this point.
At Paw Pals, a back up sitter is always available, in case the unexpected happens (sitter becomes suddenly ill, car troubles, etc.). Your cat is cared for no matter what.
6. How will you handle inclement weather emergencies?
Ice, snow storms, hurricanes – make sure you both understand and agree upon any back-up plans for weather emergencies.
7. Are you willing and able to take my cat to the vet if needed?
The answer here should be an unqualified yes.
You can see that Paw Pals is dedicated to the excellent care of your pet. Its cat sitting service is highly flexible and customizable to keep your pets happy, stimulated, and healthy while you're away. We want happy pets AND happy pet parents. So you can rest easy knowing your best friend is in good hands.