Make sure to vote for Paw Pals for Northern Virginia Magazine Best of NOVA 2018 in the pets category!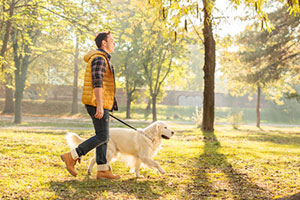 Paw Pals is a licensed Northern Virginia pet sitting company that specializes in dog walking, dog sitting and cat sitting services. Local Paw Pals is known for their fun and loving interactions with your pets and giving them the exercise and attention they deserve. Long engaging walks, fun playing sessions, and lots of extra belly rubs are just a few great qualities Paw Pals pet sitters are known for. Cleaning up after a pet isn't a chore for them and they make sure to keep the house clean for the pet owner, allowing for a clean and hygienic home to come back to.
Just a few pet sitting activities include feeding, giving them freshwater, grooming, playing with them, walking them, administering medication if needed, and cleaning up their poop or litter box. The Paw Pals pet sitters give the pets plenty of affection as if they were one of the their own and as if their owner had never left. They provide the attention the pets need in order to thrive while the pet owner is away, giving the owners some peace of mind.
As a licensed, bonded, and fully insured Northern Virginia pet sitting company, Paw Pals makes sure to grant the safety needed for pet sitting when the pet owner is out of town or working late shifts. If an emergency occurs, they can whisk the pet away to the veterinary hospital without much cost. Paw Pals pet sitters are extensively trained and Pet Tech certified in Pet CPR and First Aid. Giving the pet owner peace of mind that the pet sitter could apply these skills to their pet in the case of an emergency, even if a professional veterinarian isn't there.
In addition to dog walking and house sitting, Paw Pals offer services such as, bringing in the mail, watering the plants, pet taxi service, and more! Paw Pals pet sitters make sure to leave the house just as the pet owner left it, and leave their pets comforted and taken care of. Local Paw Pals are dedicated in their work and will do anything to ensure that the pets, and the house, are well cared for.