Learn more about our skilled and highly qualified team!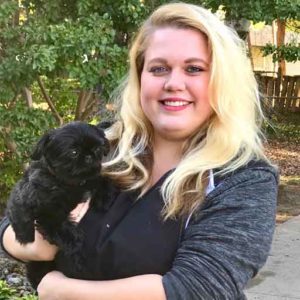 Mackenzie Joyner
My name​'​s Mackenzie. All my life I've loved dogs, cats, and pets of all shapes and sizes… so it makes sense that now my career revolves around them. I love being a dog walker for Paw Pals and caring for our clients​'​ wonderful pets and homes. I ​also ​work at VCA Centreville Animal Hospital​. When I'm not working, I'm spending time with my adorable ​two​ year old son and wonderful boyfriend. Pet care is such a rewarding field to be in and I love it so much. I look forward to caring for your furry family members soon!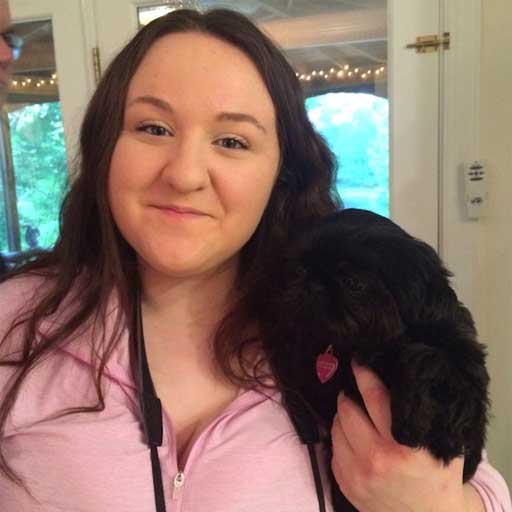 Danielle Yelland
My name is Danielle! My love for pets growing up is what sparked me to enter the wonderful world of pet care. I have only been with Paw Paws for a short time but I have been in the pet industry for 5 years. I am a certified Dog Groomer and you may also see me working the front desk at VCA Centreville Animal Hospital. I have really enjoyed walking dogs and being able to meet and bond with new pets. It's especially rewarding when a pet loves seeing me when I walk in the door! My family consists of my tiny Shih Tzu named Luna, who is my world, so I understand the importance of trusting someone to care for your "kids" which is why I will always treat yours as my own!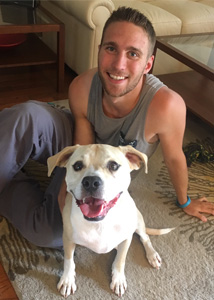 Adam Barstow
My name is Adam Barstow and I have been a pet sitter for Paw Pals for ​over ​ three years. I have always been passionate about the animals we live with​,​ and love taking care ​of ​and spending time with them. ​ ​ ​Since I've been with Paw Pals​ for a while now​, ​most of our regular dog clients ​recognize me​,​ and ​they ​are always excited to see me and go on a walk! It's such a great feeling for me to see your pets happy! I also worked at a​ local​ Animal Hospital for three years​,​ and now work at the Fairfax County Animal Shelter as an Animal Caretaker​,​ where I care for a variety of animals. I'm all about enriching the lives of animals!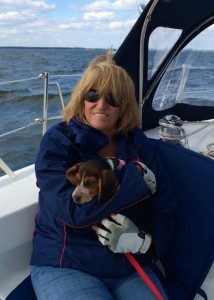 Lynne Barstow
I have had dogs as pets all my life, and even wanted to own a kennel at one time – but life changed… I went into the U.S. Air Force, met my husband, and had 3 wonderful kids. I found dog walking jobs through Mary and was able to work around my kids' schedules, get some exercise, and make some money! I was also able to get my kids jobs dog walking and taking care of pets during their high school and college years. I love my job and I love my furry clients!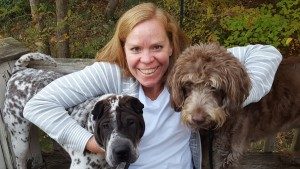 Hazel Hunter
My name is Hazel Hunter and I just love dogs! I am originally from Va. Beach and have been living in Fairfax County since 1989. I have had cats and dogs my entire live and currently have a brown Labradoodle and a Chinese Shar Pei. I also keep a friend's yellow Labrador for extended visits when her family is traveling. He has really become a part of our family. Now that my 3 kids are older and I have more free time, I am able to help Mary out with her clients. I love taking walks and playing with all of our clients' pets. They all have such different personalities and bring a lot of joy to my life. I look forward to meeting more new friends soon!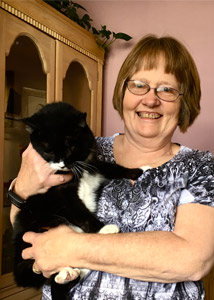 Debbie Swindall
My name is Debbie Swindall and I am a native northern-Virginian. I have had animals all my life, including dogs, cats, horses, gerbils, and hamsters. My family now consists of my loving husband, two dogs and a cat. I recently retired after 39 years in the health care profession (32 years with Kaiser Permanente), and wanted to try a different line of work. I enjoy all animals; they all have such different personalities. I have worked 4 years part-time as a pet sitter and am enjoying it immensely.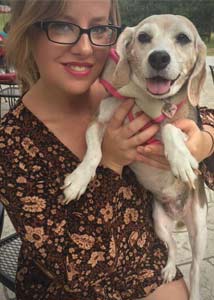 Samantha Sims
My name is Samantha and I am so excited to be apart of the Paw Pals family! I have many years of experience working with animals all shapes, sizes, and breeds. I also work at VCA Centreville Animal Hospital as a receptionist. When I am not working I am spending time with ​Princess, my ​Beagle. As a family we enjoy hiking, gardening (​me more than the kids​ – ​I just like to think they do​…​) and going on little trips to the lake or zoo. I am so happy to have this new journey​,​ in life and I am looking forward to meeting you and your fur babies!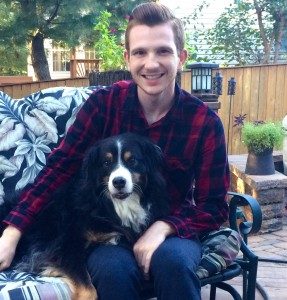 Trevor Telesz
I began going on pet visits with my mom when I was 8 and she first got into the pet care industry. So naturally, growing up around animals, I've come to really enjoy playing with and taking care of them. I began working as a professional pet sitter on my own in the summer of 2013, and have been helping out with Paw Pals since it's first day in business. I think what I enjoy most about my job is that the more time I spend with the pets I regularly take care of, the more I get to see how dynamic their personalities can be.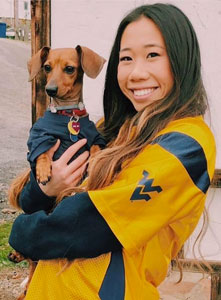 Amy Pong
My name is Amy. I have always loved having dogs in my life, so when I found out about dog-walking in 2015, I knew there could be no wrong. I love taking care of our furry clients as they are all different in their own way. I love and treat them my own pups – my senior Min Pin and my Dachshund with IVDD. I also volunteer with A Forever Home Rescue Foundation and the Fairfax County Animal Shelter. I attend West Virginia University (Go Mountaineers!) 9 months of the year,​​ but take any opportunities to see the pups when I'm in town.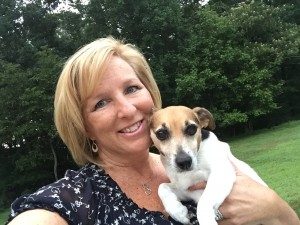 Kris Falcone
My name is Kris. I am a life-long NOVA resident and currently live in the Clifton area with my husband and teenage son. I enjoy walking and shopping, and am partial to small dogs, especially my little Jack Russell terrier, Sophie. I've been with Paw Pals since the summer of 2014, and enjoy having other dogs over for Bed & Biscuit stays!